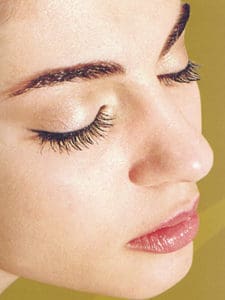 Summer humidity and swimming make it a little tough to keep that mascara on.
Try eyelash tinting!
Having your lashes professionally dyed makes it easy to have the look of dark extended eyelashes all day long. This treatment takes about half an hour and the results can last for weeks! It not only gives you the appearance of having mascara on all day but it outlines and enhances your eyes and their beautiful natural color.  Eyelash tinting creates a gorgeous frame for the eyes and makes looking beautiful easy and convenient!
Esthetician,
Jeni Dalponte