With the royal wedding less than two weeks away the glowing face of Kate Middleton can be found in almost every major fashion or beauty magazine. Interest about her likes and dislikes from clothing to food to skin regimens are plentiful. I personally found it interesting but not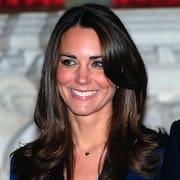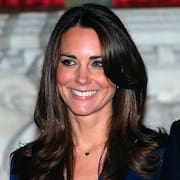 surprising that she loves her oxygen facials and oxygen based skin care products because of their hydrating skin brightening benefits. Kate's regime might be news to some fashionistas but here at Rescue we've been in oxygen mode for years. As homage to the future princess I recommend the following service and products for my brides- to- be who want to inject a blast of O2 into their skin care in preparation for their big day.
Rescue Oxygen Facial
This facial is a real picker upper prior to your bridal shower or rehearsal dinner. It rejuvenates dull dehydrated skin with a perfect combination of micro-exfoliation, oxygenation, and a light Alpha Beta Peel followed by intense hydration with a cool blast of hyperbaric oxygen. Your skin will be luminous.
VIP O2 Cleansing Milk
Share this cleanser with your cousins who fly cross country to attend your wedding. This "antipollution" cleanser eliminates impurities, calms the epidermis, brightens and unifies the complexion. It is ideal for urban dwellers, frequent travelers and stressed devitalized skin.
Masque VIP O2
Put a layer of this masque around the eyes to help eliminate dark circles from late nights planning your seating arrangements. This oxygenating and moisturizing "antipollution" treatment restores radiance to stressed, asphyxiated skin. It is ideal to soothe sunburn too- leave it in your fridge and slather on.
Crème VIP O2
Apply this moisturizer before and after your girls' night out. This is the perfect antipollution oxygenating cream for immediate healthy skin. It is recommended for tired, devitalized skin.
Fluid VIP O2
Share this goodie with Mom on your wedding day. The unique formula contained in this serum traps oxygen at the surface of the skin, creating an environment that stimulates the epidermis' natural functions. This is a mainstay and runaway favorite at Rescue as it makes skin lustrous and taut.
Remember, everyone deserves the royal treatment.
Love ya,
Linda Harding