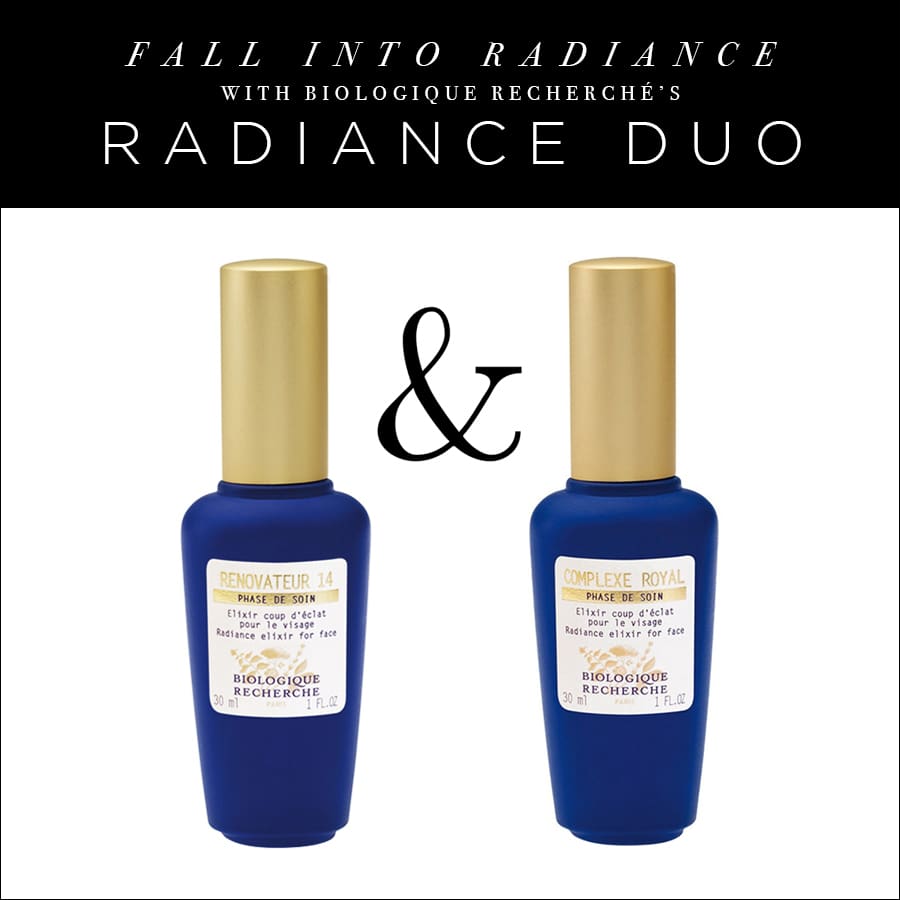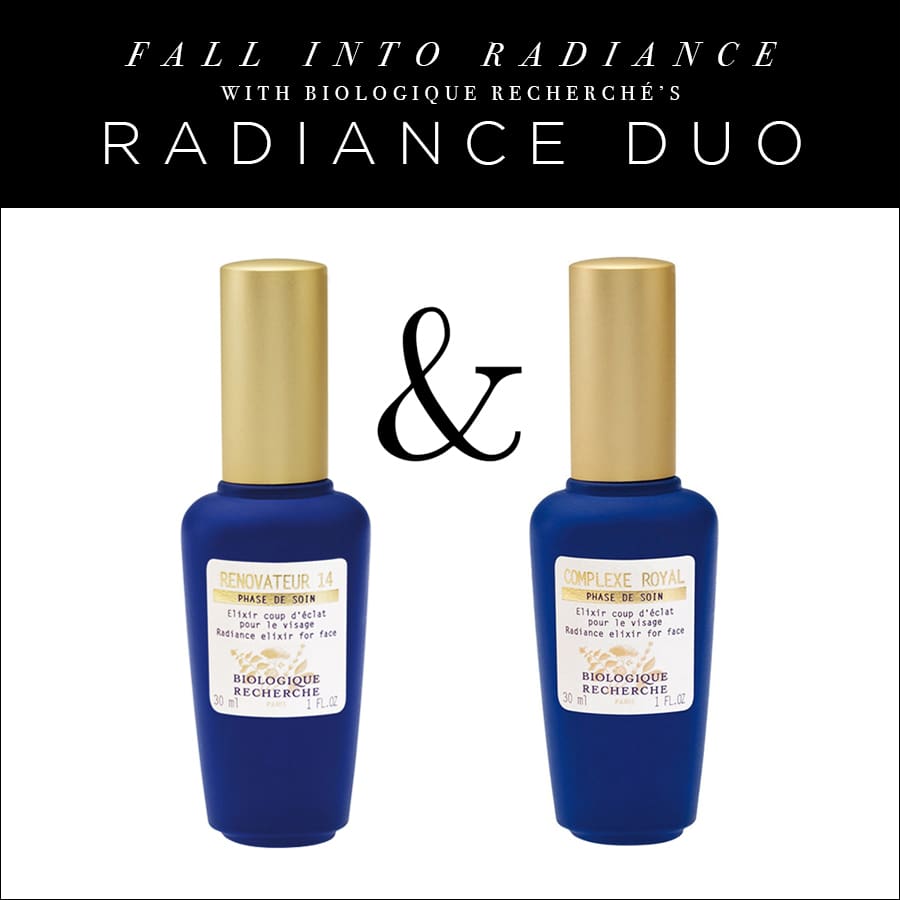 Radiance Duo
~
"Show Off Your Glow with Biologique Recherché."
I adore the look of fresh, dewy skin and one of my favorite ways to achieve it is with Biologique Recherche serums Renovateur 14 and Complexe Royal.
With the fall season officially here, what better way is there to show off a beautiful complexion than with your favorite cozy knits and rosy cheeks?  Now is the perfect time to incorporate these two serums into your regimen.
Renovateur 14 and Complexe Royal serums work together to penetrate deep in the layers of the skin, providing intense hydration and repairing post-summer damage.  With healing ingredients such as botanical DNA, colostrum and royal jelly, along with natural moisturizing factors – your skin will be deeply moisturized, plumped and restored, not to mention radiant!
After toning with P50 1970, I like to layer a few drops of serum Renovateur 14, followed by serum Complexe Royal.  I then apply a BR moisturizer, such as Crème Vip O2 or Emulsion Originelle Regenerante, for a perfectly dewy finish.
For added environmental protection, you can add serum Fluide Vip O2 on top to oxygenate the skin, seal in moisture and add an extra touch of hydration.
Voila! Now, you're ready to rock this season's hottest trends with a smile and a gorgeous glow…
Happy autumn!
Joanna Kula
Esthetician