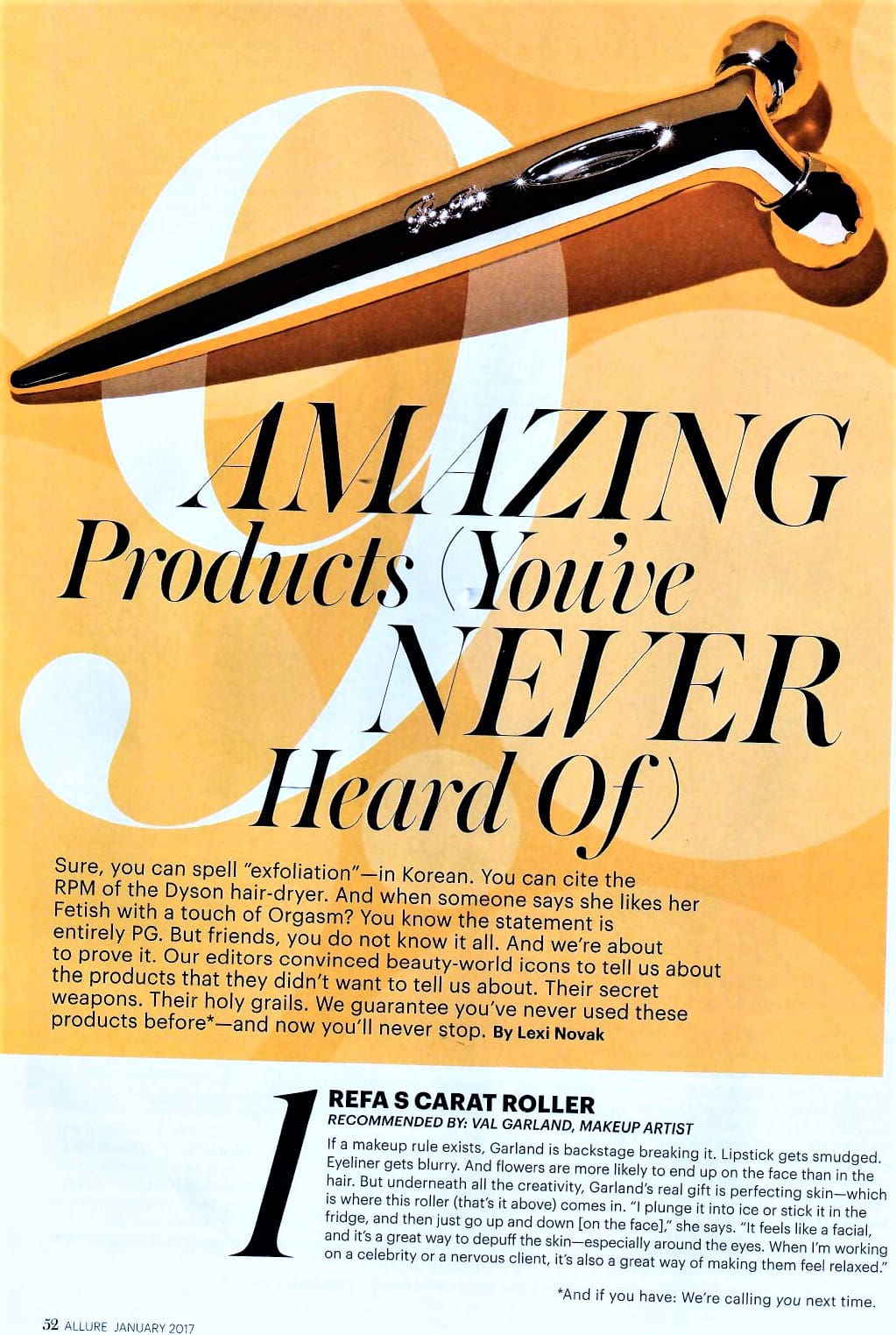 Amazing Products You've Never Heard Of


*And if you have: We're calling you next time. –

Allure
Sure you can spell "exfoliation" — in Korean. You can cite the RPM of the Dyson hair-dryer. And when someone says she likes her Fetish with a touch of Orgasm? You know the statement is entirely PG. But friends, you do not know it all. And we're about to prove it. Our editors convinced beauty-world icons to tell us the products that they didn't want to tell us about. Their secret weapons. Their holy grails. We guarantee you've never used these products before* — and now you'll never stop.
"If a makeup rule exists, Garland is backstage breaking it. Lipstick gets smudged. Eyeliner gets blurry. And flowers are more likely to end up on the face than in the hair. But underneath all the creativity, Garland's real gift is perfecting skin – which is where this roller (that's it above) comes in. "I plunge it into ice or stick it in the fridge, and then just go up and down on the face," she says. "It feels like a facial, and it's a great way to depuff the skin — especially around the eyes. When I'm working on a celebrity or a nervous client, it's also a great way of making them feel relaxed. "