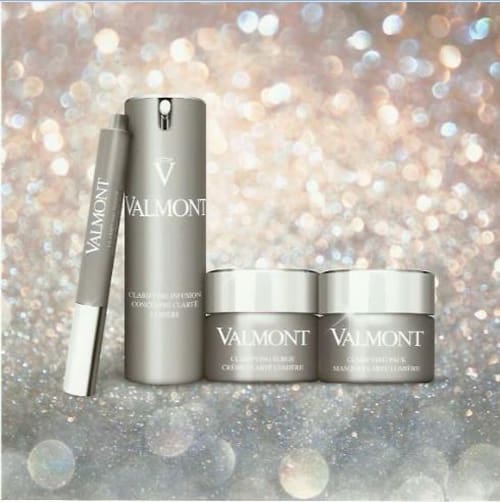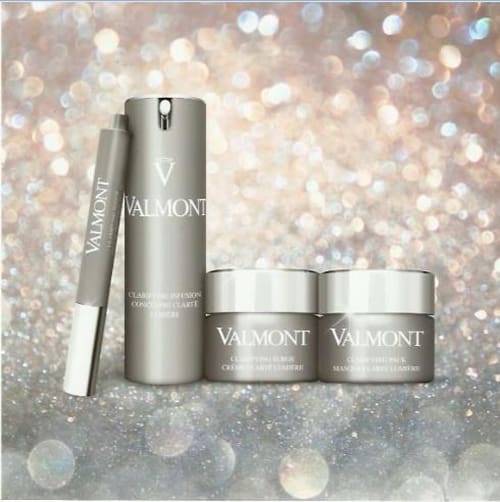 With summer coming to an official end, many of us look in anticipation to the cool and crisp autumn air. What a refreshing change from months of relentless heat and humidity! It's as if our skin can finally breathe and take a break from the heavy sunscreen, sweat, and harsh UV rays.
But before we know it, that gorgeous tan will start to fade and the lovely summer glow will have all but disappeared. Our skin will be left with the uneven, dull, freckled look of sun damage, a reminder of all those hours spent laying by the poolside or on the beach. So how do we remedy this situation and get our glowing, healthy skin back?
A great post-summer skin fix is the "Expert of Light" line from Valmont. This beautiful line of products is specifically created to boost radiance and even out the complexion to get your skin looking its best. As the crème de la crème of luxury skincare, Valmont prides itself on the research and ingredients that go into their products and the "Expert of Light" line is nothing short of brilliant. It will regenerate, renew and brighten the complexion, while targeting pigmentation and photo damage to give you that luminous healthy glow back in no time.
Having recently tried these products for myself and on my clients, I can honestly that this whole line is impressive and can definitely hold its own as a complete skincare regimen (in addition to professional treatments, of course.)
A quick breakdown of the products:
Illuminating Foamer:  Start your regimen with this luxurious foaming cleanser either in the AM or PM. The pearly formula is quite gentle on the skin, leaving it feeling soft and silky. Due to zinc NMF (natural moisturizing factor) and niacinamide, this cleanser gives an instant boost of radiance, while helping to target dark spots and uneven skin tone.
Illuminating Toner A gradual exfoliating lotion containing salicylic acid to speed up cell renewal and eliminate surface cells with excess pigment. Used morning and night, this toner will help to gradually fade freckles and dark-spots, while preventing further melanin transfer with the potent ingredient niacinamide. Like its cleanser counterpart, this toner also contains zinc NMF to hydrate, soothe and illuminate the skin.
Clarifying Infusion Brightening Serum and Clarifying Touch Pen: An intensive skin-lightening treatment available as an all-over serum or a click- pen for targeted areas and blemish spots. This serum absorbs instantly into the skin and can be used twice a day. (Hint: it's excellent for under-eyes.) Potent ingredients such as zinc DNA will brighten and fight wrinkles, while hexylresorcinol and niacinamide deliver a one-two punch against melanin production and transfer. In addition, glycolic acid will refine skin texture and further even out the complexion.
Clarifying Surge: A moisturizing cream for all skin types, even oily/combination skin. Armed with zinc DNA, hexylresorcinol and niacinamide, this cream also contains silk tree extract to eliminate toxins that can dull the complexion. The non-greasy formula is perfect for daytime or nighttime, leaving your skin not only ultra smooth, but intensely regenerated and brighter.
Clarifying Pack: This mask, used 1-2 times a week and for only 10 minutes, acts as a mildpeel and makes the skin glow for days. It's equally effective against clogged pores and acne. Papaya extract, glycolic acid and rice starch gently whisk away layers of sun-damaged skin, while niacinamide and hexylresorcinol once again target pigmentation.
To really get your glow on, I recommend reactivating the product with a small amount of Clarifying Toner and massaging it into the skin prior to rinsing off. Follow with Clarifying Infusion and Clarifying Surge for a complete treatment.
Before you know it, it's "Au revoir" sun damage.