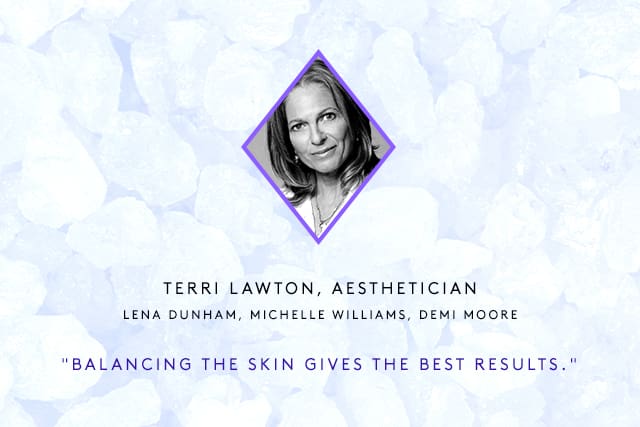 Name: Terri Lawton
Clients: Lena Dunham, Michelle Williams, Demi Moore
How does a person's diet impact their skin?
"For my clients that are starting to see the effects of aging, I advise them to curb their sugar intake, including wine. They see a big difference in the skin's luster and health, and we really see the skin start to perk up. We also do food-allergy testing on our clients. For some, detecting allergies (and avoiding those foods) has reduced problems."
What's the most interesting thing you've learned about skin care in your career?
"The biggest thing I have learned is that balancing the skin gives the best results. I personally don't use strong chemicals and peels. Instead, I choose nourishing serums with high-quality ingredients."
What are a few of your go-to products?
"Crème Dermo-RL by Biologique Recherche is great for skin that is dehydrated because it hydrates and is very nourishing."
http://shoprescuespa.com/biologique-recherche-creme-dermo-r…
What are the most important parts to a good at-home routine?
"A good routine includes a cleanser, toner (optional), a serum, an eye cream, a moisturizer for day and night, and a light sunblock for daytime."