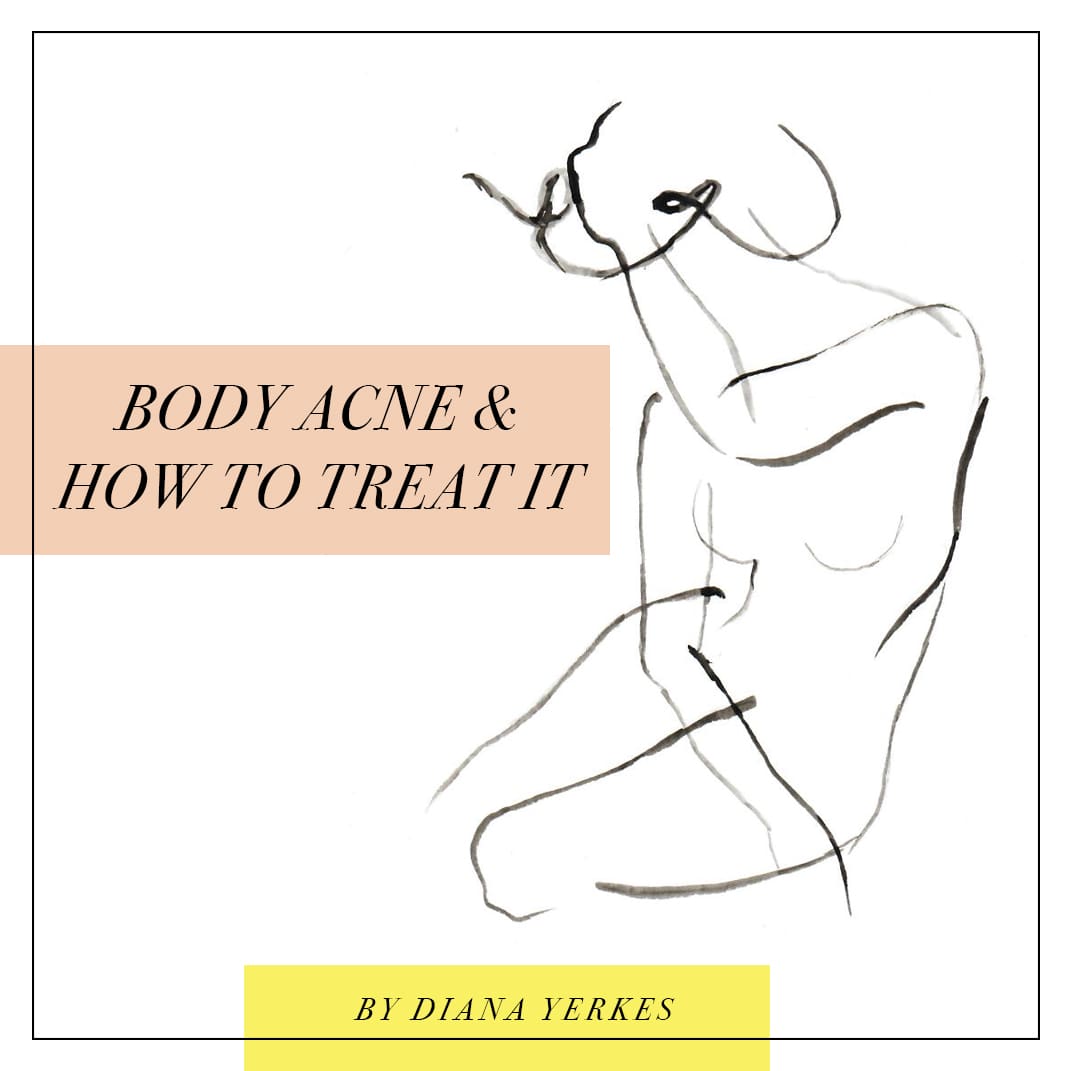 dealing with acne on your body…
~
It's already hard enough when you have to deal with acne on your face, but dealing with acne on your body is another story.
For some of us, skin breakouts can be more far reaching than the face, influencing bigger territories of the body. It normally happens on the back, midsection, neck, shoulders, and upper arms. We spend most of our AM and PM skincare regmen concentrating on the face, neck and décolletage. It is time we start paying attention to our back and work on getting the skin on our back "summer-ready".
Back acne, simply called bacne, can be very hard to fix. There are a lot of products that are acne fighting and work really really well on the face, but your back does not respond as well to them. Even though the root causes of blemishes are basically the same in both places (face and back), the skin on your face is very different from the skin on your back. The skin on the back is thicker than the skin on the face which means the back is more resilient, can handle stronger treatments and exfoliants that would be considered too harsh for the face.
Here are some of my favorite products that are more specialized and easy to use.
Tools:
Quick Lifestyle Tips:
The shorter the time between exercising and showering, the better for your skin. No shower access, no problem. Sensibio H2O Wipes by Bioderma are awesome for cleansing on the go.

Wear loose, breathable, clean clothes.

Use mild, fragrance-free detergents.

Clean up your diet and remember to hydrate.
A combination of these products and tools will leave bacne no chance!
Cheers to clear skin,
Diana Yerkes