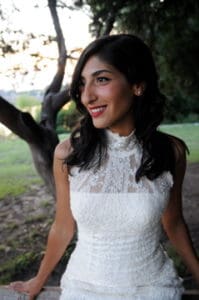 Planning for a wedding can be stressful. I know it's a beautiful time and all but it can wreck your nerves too. If you're not already a spa diva, the thought of having to formally attend to your skin by researching a spa and then calling and booking a consultation can be a bit daunting. But believe me, now is not the time to run to CVS to peruse the Oil of Olay or Neutrogena counter because we both know Carrie Underwood, Diane Lane and Michelle Chen do NOT use those products to maintain their skin (You do know that right?) Now is the time to place yourself in the skilled hands of a skin care expert. More often than not, word of mouth is a good way to find a great esthetician. You might also want to ask your co-worker whose skin always looks Hollywood ready who her esthetician is. But can we talk? Would Aishwarya Rai or Kerry Washington ask Audrey Tatou who her esthy is? Well actually they might, but if you are an ethnic beauty you might want to ensure that the esthy has expertise with your skin type. This is critical. Now is not the time to become part of a learning curve for someone inexperienced with your ethnic skin. Myself and the other Rescue Rittenhouse Spa estheticians have years of expertise in diverse skin types as well as problematic ethnic skin. Our brides receive special care because as a bride you are special. Your consultations are free. And we have a dazzling array of the finest global products that ensure bridal beautiliciousness. BTW this week I am obsessed with Carita's Cotton Mask. Soft aroma, soft texture, soft removal, a lovely product. And Carita's Velvet Glove hand crème is off the charts luxurious.
Ask yourself these questions when you are searching for your bridal esthetician:
Is she willing to initially consult with me at no cost?
Does she have the product selection to address my specific needs that fit my budget?
Is she trying to sell me a package before I've said anything?
Is she listening to me?
What is her experience level with brides?
I suggest you Google your potential esthetician (Yes I'm going there). Research your esthetician like you researched your vendors. A few years ago I heard Oprah say that before she became a gazillionaire she would clean her condo before the housekeeper came to avoid embarrassment. I get a kick when girls come in with freshly scrubbed skin for a consult or facial. Don't try to drink a gallon of water on the way to the spa. Bring me the real deal- oil, makeup, flaking… everything. That way I can truly assess what's going on. Depending upon your skin type over cleansing may cause irritation. Come as you are. After all, you're in good hands at Rescue Rittenhouse Spa.
Love ya,
Linda Harding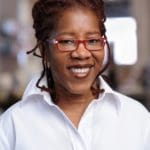 Tweet