Figuring out the best and most effective skincare routine can be quite the undertaking, especially with all skin care advice we see on social media these days. But how do we know what works? Coming from our experienced estheticians, we put together their top tips when it comes to achieving the best skin ever! With years of experience and extensive training, the Rescue estheticians are here to share their pro-tips to keep your skin healthy with some small, simple changes that will have massive benefits!
How to Cleanse the Skin
Cerabalm from Danucera makes for a great first cleanse! It's honey-like texture melts off makeup, sunscreen and dirt from the day without stripping the skin. Due to its active ingredients, Cerabalm will regulate the skin's oils, reduce redness and smooth texture making it one of our go-to products.
For a second cleanse, an effective deep pore cleansing option is the Enzyme Cleansing Booster. This enzymatic cleansing booster comes as a powder, to be emulsified with either water or can be used with Lait U. This makes for a great addition 1-3 times a week to detoxify and regenerate the skin.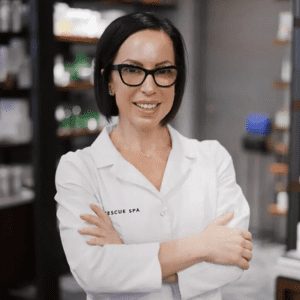 "Always remember to double cleanse in the PM! Your first cleanse will help to break down any makeup, remove excess oil and dirt from the day. Your second cleanse should address your skin type and be more focused."
–Cheryl Ticktin, Philadelphia Lead Esthetician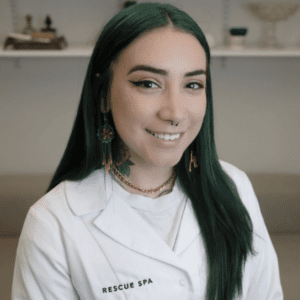 "A quick tip I love to give my clients is while you're washing your face, is to sing the jeopardy theme song (or your favorite song) in your head. Most people aren't washing their face long enough to get a good cleanse! This ensures you get at least a minute of wash time without having to use a timer!"
– Alannamarie Virgilio, Philadelphia Esthetician
---
Daily Exfoliation
Exfoliating is an essential step to remove dead skin cells and promote healthy, glowing skin all day long!
D22 Tonic is a must-have toner that works on all skin types, even those experiencing sensitivity and redness. Made up of nourishing birch water, exfoliating lactic and glycolic acids and hydrating grape flower cell extract. This toner can be applied using a cotton pad, gently tapped into the skin leaving you with smoother, softer and more luminous skin instantly!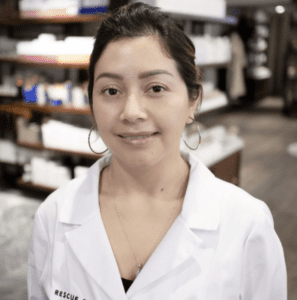 "Follow cleansing with a mild pH balancing toner that exfoliates without stripping your skin's natural oils. By doing this properly, you already have 50% of your regimen done."
–Daisy Andrade, Philadelphia Esthetician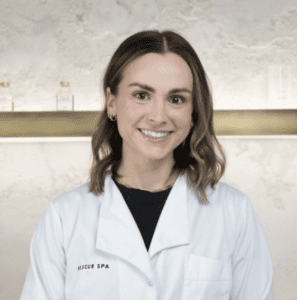 "Daily exfoliation is beneficial in evening skin texture, decreasing the appearance of fine lines and pigmentation and overall product penetration"
–Shaylyn McDowell, Philadelphia Esthetician
---
Antioxidant Protection
If you are looking for a powerful blend of antioxidants to reduce fine lines and wrinkles, improve blemish-prone skin and revitalize the skin, try the IS Clinical Pro-Heal Serum Advance+. Use in conjunction with your SPF to protect your skin from free radicals and maintain skin health.
The Youth Essentia Antioxidant Defence Creme, is not called the defense cream for no reason. Rich in antioxidants, such as vitamins C, and E, pro-vitamin B5, jojoba oil and green tea extracts; this formula assists in protecting the skin against UV radiation and reduces visible signs of aging.
"Antioxidants are the robin of skincare and SPF is the batman, pairing the two together provides an extra layer of protection"
–Vida Colon, Philadelphia Esthetician & Laser Technician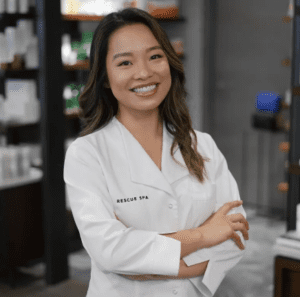 "Antioxidants will help strengthen your skin barrier!"
–Christina Dang, Philadelphia Esthetician
---
Why are Regular Facials Important?
"Regular facials are important to maintain optimal skin health and consistency will lead to desired results"
–Kate Elliot, Philadelphia Esthetician
"Monthly facials are important for general skin health to promote circulation, detoxification and absorption of nutrients. Plus, the added benefits of relaxation and stress relief is beneficial for overall wellness"
–Shaylyn McDowell, Philadelphia Esthetician
Our daily at-home habits have the biggest influence on our skin quality. The aforementioned tips are easily to incorporate in our daily lives and will have a massive impact on the health and beauty of your skin.
Ensure that you take the time to dedicate to your self-care routine. Double cleansing, regular exfoliation and using skincare rich in vitamins and antioxidants is guarenteed to have a transformative effect on your skin! We also encourage regular facials!
Our facials at Rescue Spa are more than just facials, each of our offerings are transformative treatments that cumulatively, over time, are guaranteed to provide lasting, time-reversing results. Schedule now!