Rescue Spa, the gorgeous respite near Manhattan's Union Square, is the ultimate destination for one of the city's most incredible anti-aging facials. Founded by skin expert and, quite frankly, skin magician, Danuta Mieloch, this epicenter of beauty provides clients with the best in treatments to address various skin concerns. I visited recently to experience Danuta's signature facial, which combines deep cleansing , exfoliating and lifting techniques that help you walk out of the door glowing.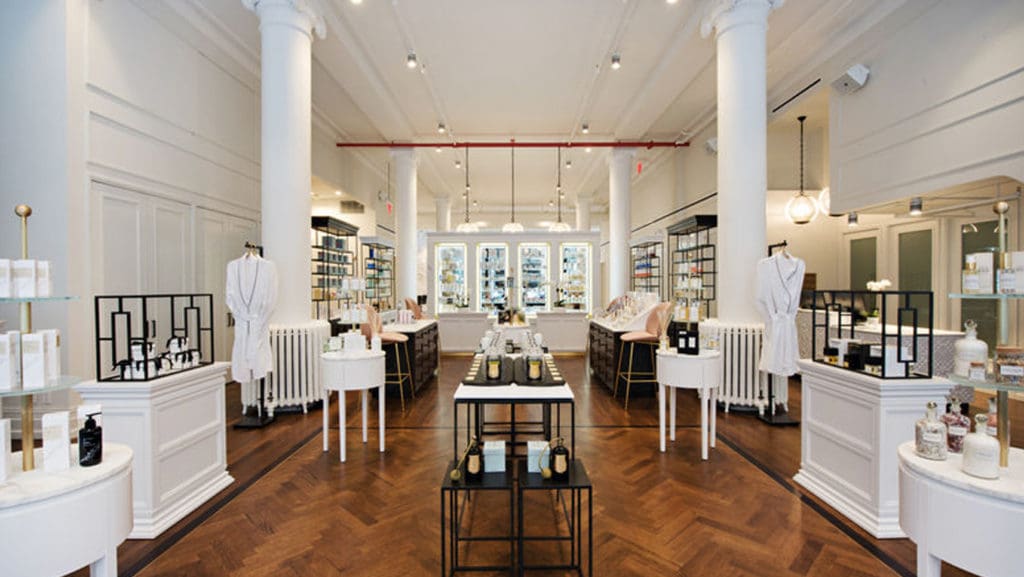 One of my personal favorite skincare lines, Biologique Recherche, is at the heart of the operation. Danuta and her team use the line to help clients achieve their goals and they've all been trained on how to use the products properly, using specific hand and massage movements that help the facial muscles achieve lift through muscle memory. Danuta shuttles between her location in Philadelphia and New York, to make sure everything meets her very high standards – and treating clients in between.
The facial lasts between 60 and 90 minutes. Danuta is warm and welcoming and has done an incredible job with Rescue Spa in New York. The rooms are clean, white and beautiful – which gives you instant trust with what is about to happen to your face. Over the course of your time with Danuta or any of the other aestheticians on her team, your face is cleansed, exfoliated, manually massaged and lifted with micro-current. It's a process that not only feels good, but where true results are seen. To me, this the only reason to actually get a facial.
Since I travel a great deal, constantly juggling new time zones, airplanes and dehydration, it's important for me to to pay extra attention to my skin. Danuta suggested a bevy of products from the Biologique Recherche line, many I was already using or was aware of, to incorporate into my daily routine. I followed her advice and, after the facial, was delighted that the treatment in combination with the products to use at home, helped maintain the results as long as possible.
It's recommended to visit once or twice a month, more if you'd like. With each time you notice your skin's quality, texture, elasticity and firmness improve. Danuta's hands are magic, and, her spa is truly the best in New York.