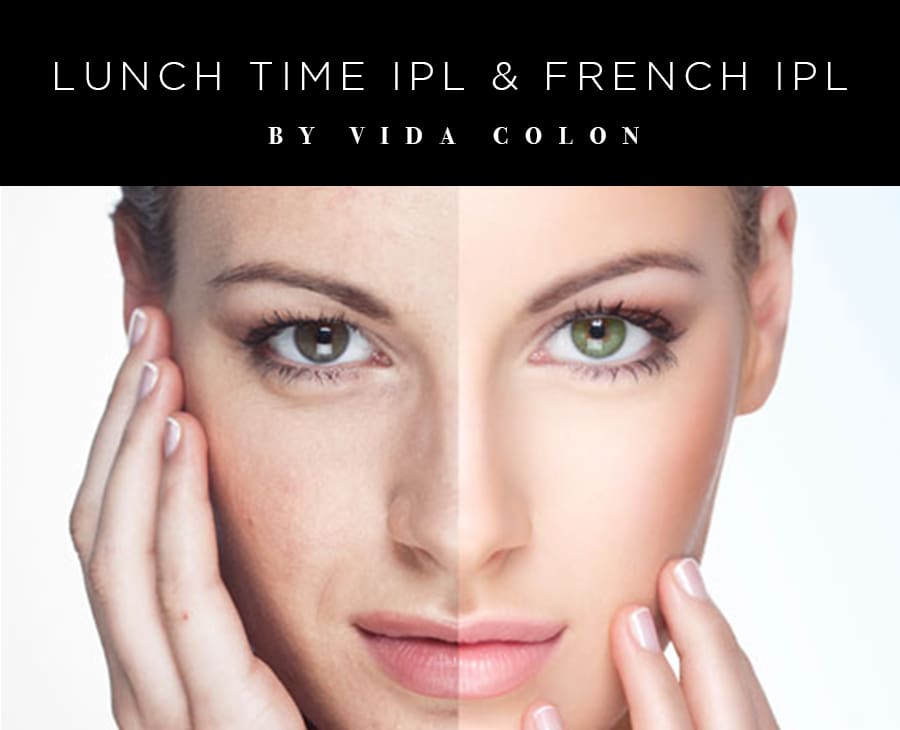 Intense Pulsed Light or IPL Photo Facial therapy is a multi-tasking treatment that addresses many different skin concerns:
~
Repairs small damaged blood vessels (typically found around the nose and cheeks).

Eradicates sun spots and other pigmentation irregularities.

Combats acne and minimizes the appearance of large pores.

Stimulates collagen production and evens skin tone.

Treats rosacea and diffuses redness.
IPL is perfect for achieving immediately noticeable results without the downtime.  However, at a higher setting IPL can deliver more dramatic results so you may need to allow yourself some downtime to heal.  I recommend scheduling a complimentary consultation to help determine what is best for your skin. 
Rescue Spa Esthetician, Vida Colon
---
Lunch Time IPL:
30 min – $150
In a rush?  Target your concerns with a 30 minute treatment.
The French IPL:
1 hour – $250
Combines a lighter treatment of IPL with the benefits of a Rescue Facial all in one.
IPL Full Face:
1 hour – $350
An intensive IPL treatment recommended for severe sun damage and redness.
---
Not sure which treatment is right for you? Schedule a complimentary consultation.