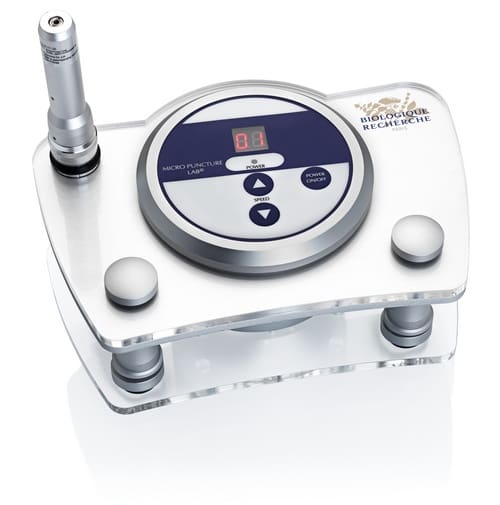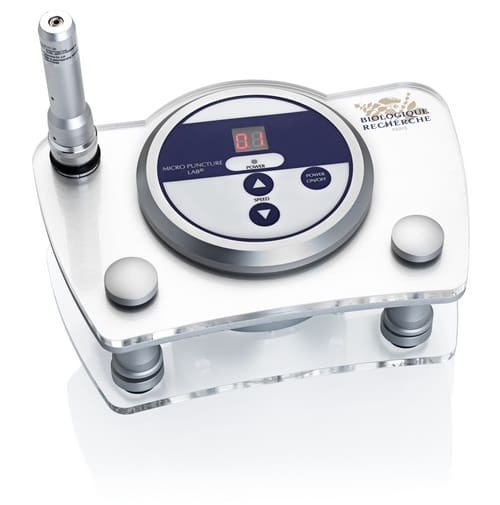 Biologique Micro-Puncture Lab
The Micro-Puncture lab method is based on the skin's capacity to regenerate itself when stimulated. Micro-perforations cause minor epidermal inflammation, activating a repair phase that rebuilds the "damaged" skin tissue. When micro-perforations occur, a release of growth factors stimulate fibroblast activity, which proceeds to produce collagen and elastin – essential to skin health. The end result: skin is refined, fine lines and wrinkles are smoothed, and cutaneous imperfections such as scars are minimized.
BENEFITS
This method is based on superficial micro-stimulation, 0.25 mm deep into the skin. There is no risk of bleeding, and the technique is nearly painless. The needles used are sterile and a single use only.
Unlike mesotherapy, Micro-Puncture lab does not lift the epidermis and therefore does not cause trauma. In addition, the needle application area, measuring about 1 cm in diameter, is significantly more accurate than the roller used in mesotherapy, enabling targeted and controllable results.
RESULTS
Skin is better moisturized and regains elasticity and smoothness
Visible results after the first session. Cumulative effects with each additional session.
Clear improvement in skin quality (moisture and tone)
More radiant complexion
Sagging skin feels denser, restructured and stretched
Skin appears "plumped up" the face rejuvenated and less tired-looking
Results are completely natural, without an artificial or forced look
Revitalizes the epidermis while delivering a supplement of 64 essential active ingredients
Stimulates tissue repair and reactivates the fiber production process
Smooths and plumps up the epidermis
Helps with premature aging
Globally improves firmness