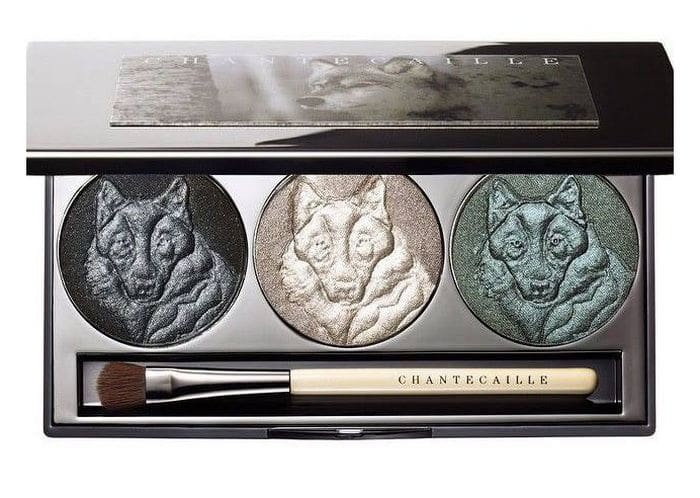 This collection aims to raise awareness of protecting wild wolves. 5% of each sale will be donated to Northwest Conservation Group.
From unapologetically smoldering to clean and demure, the limited edition shades can be used to create a mesmerizing range of captivating and enchanting looks. Velvety smooth and ultra blendable, each shade can be worn alone or can be effortlessly layered to create a bold, fearless look.
Midnight:
a deep black that can be effortlessly blended into the crease or swept across the lash line as a liner.
Timber Wolf:
inspired by the magnificent coats of the timber wolves, the warm pewter infused with soft gold enhances all eye colors. Can be swept across the lid or worn as a crease shade.
Evergreen:
a cool, blackened green infused with a hint of mesmerizing jade pearl. Can be swept across the lid or worn as a liner.