RESCUE SPA NYC IS NOW OPEN FOR HAIR SALON SERVICES, IN-SPA RETAIL SHOPPING & DOOR-TO-DOOR DELIVERY
HOW TO SCHEDULE HAIR SALON SERVICES: RESCUE SPA NEW YORK
Call 866-772-2766 option 1 to schedule your appointment.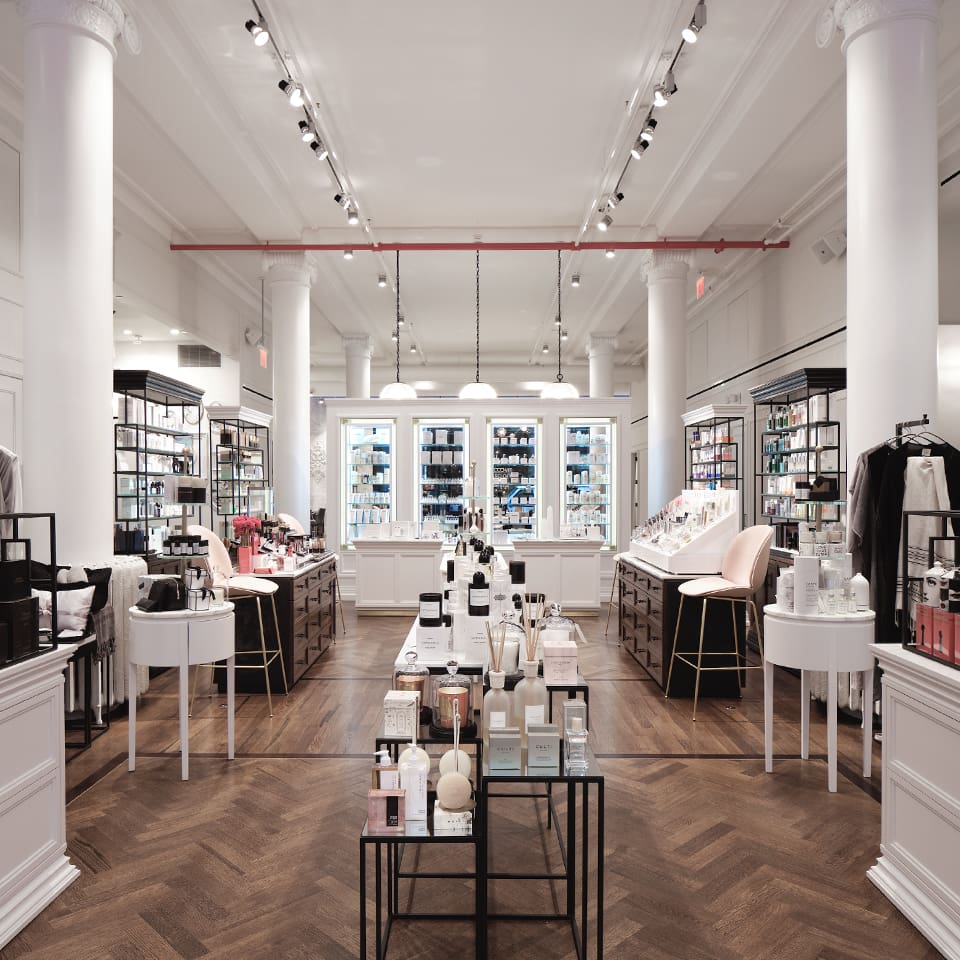 HOW TO SHOP WITH US: RESCUE SPA NEW YORK
Extended Hours!
Currently open for in-person shopping 10AM-6PM Monday– Saturday.*
*Hours subject to change.

DOOR-TO-DOOR SAME DAY DELIVERY SERVICES NOW AVAILABLE VIA ADMIRAL COURIER*
FREE for purchases over $500
For purchases less than $500:
• $20 for service between Canal and 59th
• $25 below Canal or above 59th
*Not available for the outer boroughs at this time.
HOW ARE WE PROTECTING THE HEALTH AND SAFETY OF OUR CLIENTS AND EMPLOYEES?The health of our clients and our employees is our priority and we want you to feel safe and comfortable when you're shopping with us. We've followed the COVID-19 retail operations guidelines from the federal, state and local government to create an environment that's safe for everyone. We appreciate your understanding and patience as we implement these new practices. Here are some of the updates we've made:
• Requiring face coverings for clients and employees.
• Conducting temperature checks for our employees and requiring them to wash and sanitize their hands frequently.
• Educating our employees about the symptoms and prevention of COVID-19.
• Asking employees and clients if they are sick, or have been exposed to COVID-19 within the last 14 days, to stay at home.
• Implementing sanitation stations with hand sanitizer at our entryways.
• Taking steps to allow for social distancing of six feet or more, including limiting the number of employees and customers at our locations and adding social distancing signage.
• Maintaining physical distance, and limiting physical contact, during the shopping and checkout process including protective shields.
• Suspending the use of testers and sampling temporarily to maintain hygienic standards.
• Suspending food and beverage services.
• As a spa, we already adhered to medical-grade cleaning and sanitation practices but we've added additional measures such as UV light sanitation to further ensure the health and safety of our clients and employees.
• Limiting hours of operation to allow time for additional sanitization and cleaning.