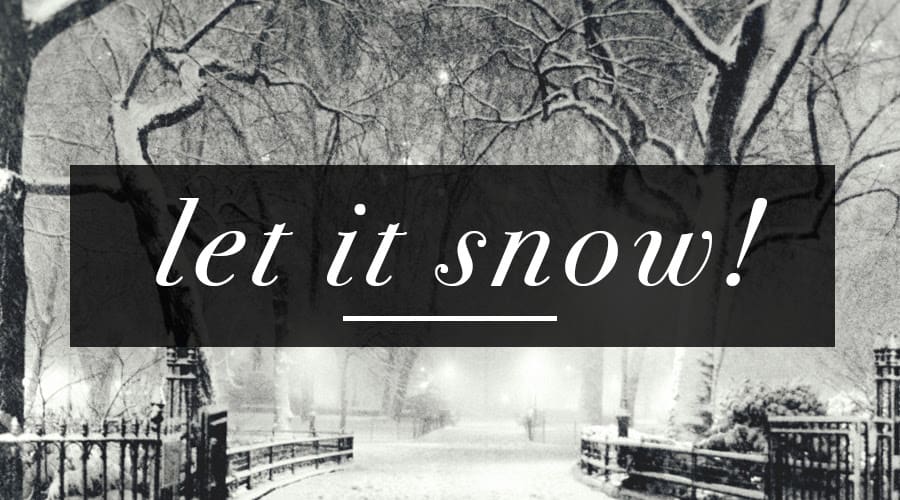 Rescue will be open all day today, Friday Jan 21st.  We also plan on being open 

tomorrow

 Saturday Jan 22nd (weather permitting).
~
If you can't make it in be sure to take advantage of the cozy snow day ahead and turn it into a DIY spa day!
Repair, Protect, Restore, Rescue…
---
Trade your Ski Mask for a Sheet Mask
After a day on the slopes be sure to trade your ski mask for Refa's High Tensionsheet mask!  Hydrating, lifting, and firming. *Bonus points if you use a ReFa Carat over it to deliver the products deeper into the epidermis via microcurrents.
Dry Skin
Opt for Masque Vernix: It can be left on for 20 minutes or longer.  The perfect mask to wear while binge watching Netflix.
Oily/Combination Skin
Try mixing Mask Vivant with Mask VIP o2 for a multitasking effect. Vivant purifies and feeds the skin while VIP o2 adds extra moisture that even oiliest skin can benefit from this time of year.
Hair
Let's be honest the combination of winter hats, gust of wind, cold air outside, and hot dry air inside can leave your hair a frizzy tangled mess.  First give your scalp the TLC it deserves by continuously massaging Complexe 5 into the scalp for 10 minutes. It smells like citrus, has a warming sensation, and really stimulates the scalp. Next shampoo (repeat if necessary), and follow with an intensely hydrating hair mask such as Loreal Repair Lipidium Mask. Silky, shiny, soft hair is once again yours!
Lips
Protect from the harsh elements and repair chapped lips. We recommend Qtica Lip Balm or BR Biokiss. Both are phenomenal options. Apply liberally and often.
Hands & Feet
Restore dry hands and feet by applying a thick cream. Cover with cotton gloves and socks to seal the moisture in.  Try Valmont Hand Nutritive Treatmentand Intensive Foot Repair Cream.
Random Dry Patches
For any and all rough dry patches apply Molliderm. It soothes and softens everything from eczema to rough elbows.