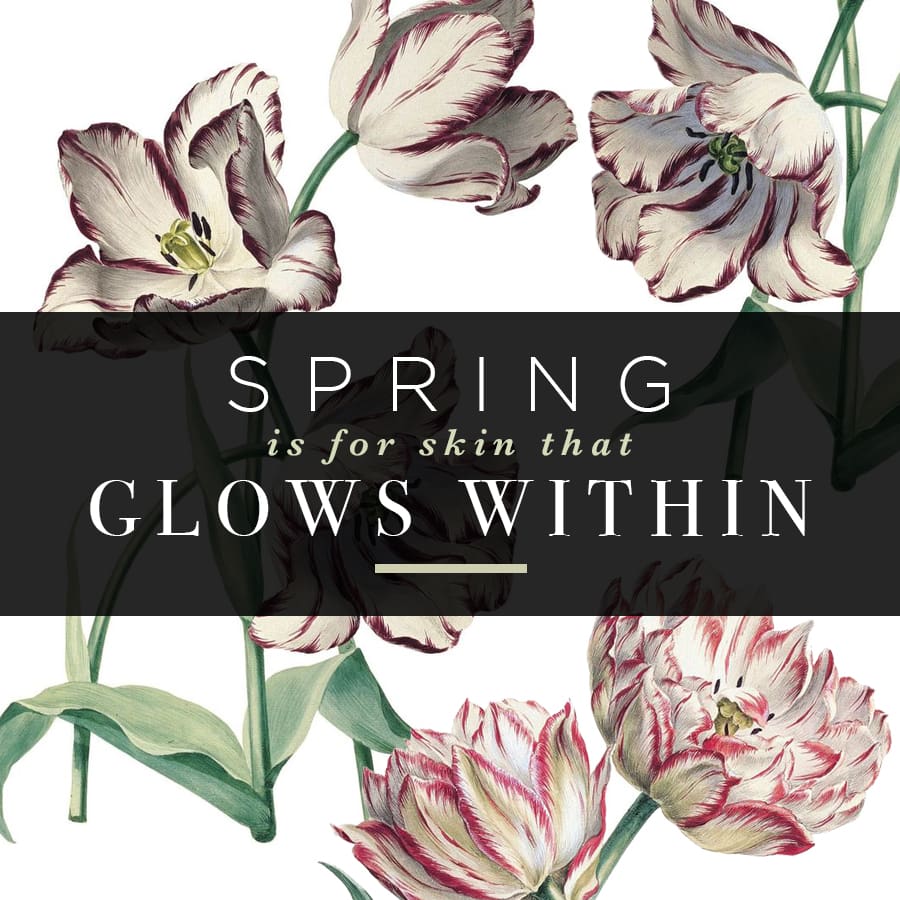 Spring is all about skin that glows from within.  Here are some tips to help shed winter skin…
This is the time to explore ways to nourish your skin from the inside out.  Look for key supplements like Vitamin D (sun vitamin).  Nearly 80% of the population is plagued by a Vitamin D deficiency which has been linked to skin diseases such as eczema and psoriasis.  I suggest incorporating Vitamin D & Fish Oil supplements to help boost your internal defense.  Vitamin B is another favorite which is naturally occurring in Brewer's Yeast.  Enjoy a healthy diet full of fruits, vegetables, whole grains, and fatty oils for best results.
Beautiful skin reflects overall wellness.  With the warmer weather approaching we are inspired to partake in outdoor activities, adopt a better diet, lifestyle, and habits.  Take advantage of your motivation to make better choices and schedule a facial.  At Rescue we offer a wide scope of treatments: microdermabrasion, different strength peels, microcurrents, laser treatments, etc.  A good facial with massage gives the muscle tone and oxygenates the skin from within to increase the production of collagen and elastin.  (For even more dramatic results add a BR Second Peau treatment to your facial.  This supercharged hyaluronic acid treatment results in the ultimate lifting and firming.)  Think of your esthetician as a personal trainer and the 60 minute facial as a workout for your skin to keep it fresh, plump, and young!  You are guaranteed to leave Rescue refreshed & glowing.  The accumulative results of daily massage can be seen quickly, while good skincare strengthens the skin.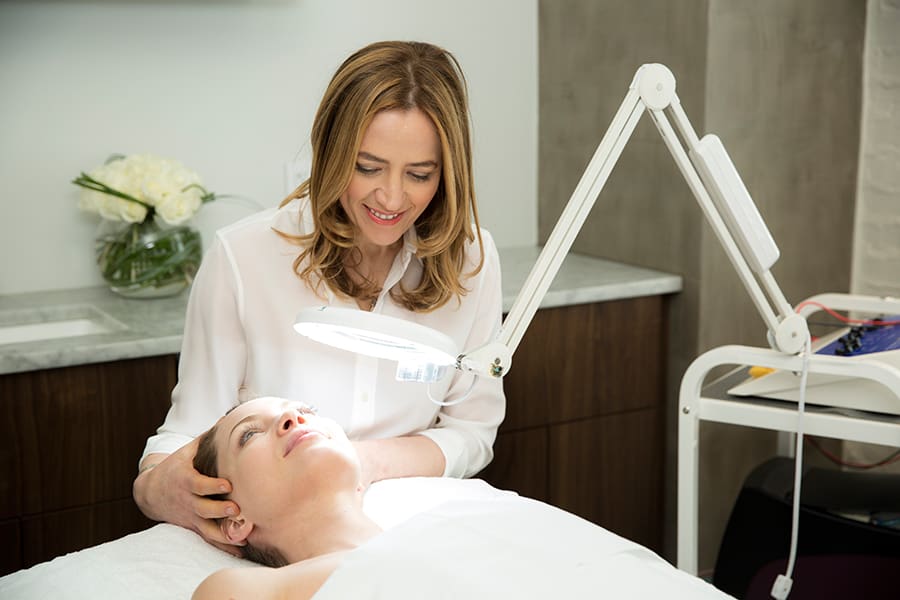 DIY – the Ritual
For those who want to go the extra mile (good for you!) and maximize their at-home regimen I recommend Valmont Prime Renewing Pack which provides a good amount of slip for self massage.  The accumulative results of daily massage can be seen quickly so it is worth investing the time.  Tools are also an excellent way to reap the benefits of massage with very little effort, look to ReFa favored by Japanese & Korean women.  In general good skincare strengthens the skin and a healthy lifestyle; exercise, sleep, great products, exfoliation, water consumption, supports this.  For exfoliation I prefer skin peels that gently dissolve dead skin and resurface. Reach for Dr. Dennis Gross Medi Spa Peel pads whenever your skin needs a little oomph!
Try multitasking with Masks.  Since our skin does not fit a one-size-fits-all mold and changes from instant to instant it is a good idea to have multiple masks in your skincare arsenal.
Oily Skin:  (T-zone): Opt for a clay mask like Bio Magic Mask.  Spot treat oily areas…
Dry Skin:  A moisturizing mask like Masque VIP O2  is perfect to apply to cheeks and under eye area.
Lifting:  Apply Crème Masque Biofixine to the neck & jaw line or anywhere you'd like to see a little lift.
*Please feel free to contact shop@rescuespa.net for a tailored recommendation.