Now that summer is fading and autumn fast approaching, it's time to refresh your skincare routine! Summer fun often leaves the skin congested, dull and textured. Purify, smooth and boost your glow with our curated selection of fall must-haves!
---
Purify the Pores
The warm weather of summer encourages an excess production of sebum, and for many, this leads to clogged pores in the form of pesky blemishes, such as whiteheads and blackheads. This is an incredibly common concern, and luckily, quite easy to fix! Regular facials, and a comprehensive home routine can quickly alleviate this issue.
Proper cleansing is one of the best ways to purify the skin. By incorporating a cleansing booster 2-3 times a week can completely refresh the complexion. An esthetician and client favorite is the MBR Enzyme Cleansing Booster. Infused with exfoliating enzymes, excess oil, dead skin and congestion are immediately removed.
Regular masking is also integral. The perennial Rescue Spa favorite, Masque Vivant, is the balancing mask par excellence! Packed with live yeast extracts and nourishing Vitamin B, the skin is toned and refreshed. Add a pinch of baking soda for exceptionally stubborn blemishes!
---
How to Achieve a Glowing, Youthful Complexion
Autumn is the ideal time to begin more potent, anti-aging products- especially when it comes to retinol! With less time spent in the sun, fall is the time when most people start a retinol for the first time, or increase their use of it. Retinol is topical Vitamin A and is well known for it's ability to target all skin concerns: signs of aging, dullness and even blemishes! If you are looking to start your retinol journey, look no further than the IS Clinical Retinol + Emulsion 0.3! This potent blend of retinol, bakuchiol and other powerful botanicals to noticeably reduce the appearance of fine lines and deep wrinkles, while evening skin tone and texture for a smooth and radiant complexion!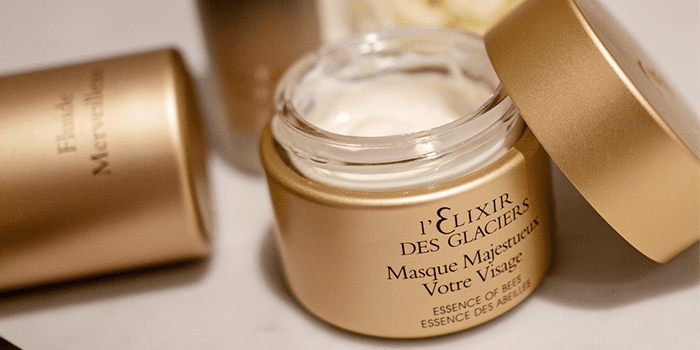 This is also the time to add in a super, hydrating mask! Whether from the retinol or the cooler temps, dehydration can be expected. When the skin is dehydrated, it appears dull and fine lines and wrinkles become more evident. When it comes to deep hydration, no one does it better than Valmont! This Swiss line specializes in moisture and anti-aging, and their L'Elixir Des Glaciers Masque Majestueux Votre Visage. This luxurious mask contains Valmont's proprietary Essence of Bees Complex for supple, glowing skin!
---
Smooth Skin Starts Here!
If you're struggling with unwanted texture, skin friendly acids are here to help! By gently exfoliating the top layer of dead skin, you will gradually reveal a soft and smooth complexion. One of the best things to incorporate in your routine is a daily exfoliating toner. These toners are gentle enough for daily use, and have exceptional results!
Our go to for all skin types is the Danucera D22 Tonic! This potent toner is packed with natural acids, minerals, enzymes and vitamins, making it a must-have prep-step that works on every skin type to exfoliate, tighten and unclog pores for smooth, glowing skin instantly!
Supercharge your results with a weekly exfoliating mask, such as the Environ Tri-BioBotanical Revival Masque! Formulated with mandelic, Asiatic and lactic acid, this mask specifically targets sun damage and uneven texture, while simultaneously regenerating and healing the complexion!
---
Shop Beauty Aficionado: