By Kate Elliot, Esthetician
Seasonal allergies or a great night out my leave you a little puffy the next morning. Grab a glass of water for your hangover and take something for your allergies– simple solutions to your early morning dilemmas, but what about the puffiness?
Facial puffiness is the result of excess fluid and inflammation in the tissues of the face and can be caused by an array of things. Most common reasons being allergies, dehydration, alcohol consumption, lack of sleep, crying, or even too much salt. Identifying what is causing it for you can help address the puffiness at the source. Making small changes in your daily habits can help immensely if this is a recurring issue for you. But if you find yourself in a pinch after the occasional night of dancing and cocktails, here are some de-puffing pointers.
Depuffing the Eyes
The eye area is the most common and noticeable place we see puffiness. If this is your trouble area, I love Biologique's Patches Defatigants for an instant refresh. For more daily maintenance, Serum Liposome around the eye contour will reduce volume of puffiness and revitalize tired eyes. If you're in need of an all over remedy, try a cooling face mask like the 111Skin SubZero Energy Face Mask. It utilizes peptides and caffeine to energize and de-puff. Give it a boost by leaving it in the fridge before use.
Incorporating Skincare Devices
Beauty tools can help de-puff and rejuvenate dull and tired complexions all from the comfort of your own home. Tools like Biologique Recherche's Cryosticks are a favorite to use to soothe, lift, and decrease puffiness. Once taken out of the fridge, the cooling stainless steel on your skin will decrease inflammation and with lifting outward motions, will help stimulate stagnant lymph and promote drainage resulting in a calm and contoured appearance.
Let Us Help You Depuff
Go for microcurrent facials to give you that lifted and contoured look. Not only is it working to stimulate facial muscles, it is increasing blood flow and lymph drainage to help remove any excess fluid from the face. But nothing beats a good old fashioned facial massage. Well-trained hands alone can do wonders for lifting and contouring the face. When paired together, the results are unparalleled. Puffiness, where?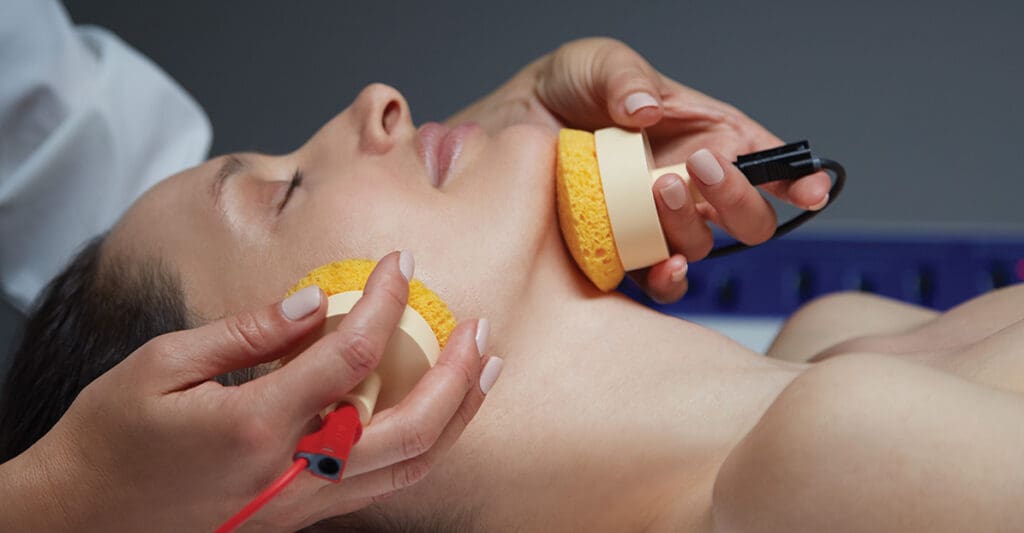 ---
More product recommendations: