Your skin is as unique as you are, and because of that, it is important to find a routine that caters to your skin! In the skincare world, there are a myriad of trends that seem to change on the daily, but its best to be careful with skin trends! Trends can be fun and introduce you to great new products, but when it comes to your skin, following the latest fads isn't always advised as all products are not ideal for all skin types.
If you are looking to address a specific concern, we have compiled a list of tried and true, timeless products that have proven their efficacy time and time again!
---
Long-Lasting Hydration
Dry and dehydrated skin is incredibly common, and can even happen to those with oily and combination skin types! Lack of moisture in the skin can lead to flaky skin, pronounced wrinkles and inflammation, which is why it is necessary to provide your complexion with adequate moisture!
The Best Hydrating Serum for Oily to Combination Skin:
Incredibly lightweight and with a water-like consistency, this serum penetrates deep into the skin for intensive moisture retention!
Providing instant moisture, this hydrating serum improves skin elasticity, reduces signs of aging and improves the texture of the complexion.
A True Universal Moisturizer!
Regardless of your age, skin type or skin concerns, the Danucera Cream Supreme is your perfect cream!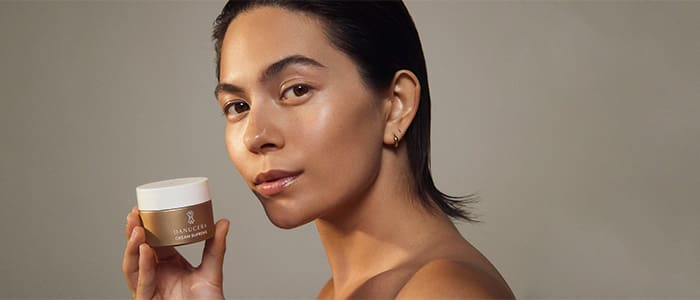 The clean beauty hydration hero where efficacy meets nature! Packed with natural actives that firm, fill and tighten, this universal moisturizer is specially formulated for all skin types and ages to leave skin hydrated, nourished and firm!
The active ingredients include:
SOLUTIONS OF PEPTIDE: Enhances skin elasticity, improves skin firmness, reshape the face contour, reduces sagginess
EPITENSIVE PEPTIDE: Anti Aging growth factor. Boosts skin elasticity, stimulates skin restructuring and regeneration, reduce the appearance of wrinkles
BACILLUS FERMENT from the Indian Ocean: Recharges your skin, boosts cellular energy, offers a V-reshape of face contour. Increases elasticity and firmness
NEOSSANCE SQUALANE: improves skin elasticity
CENTELLA ASIATICA EXTRACT: immediate and long lasting skin radiance, improves skin elasticity
---
The Best in Anti-Aging
As we age, our skin begins to lose its elasticity and plumpness. Prevent and repair wrinkles by boosting your skin's natural collagen and elastin production and repair mechanisms to reveal a more youthful appearance.
For Plump & Dewy Skin:
If you are looking to address signs of aging and dehydration simultaneously, a serum that contains hyaluronic acid is perfect!
Ideal for skin that is beginning to sag and lose tone, this serum immediately tightens and restores the structure and volume of the face.
The Complete Game-Changer:
For a complete overhaul of your skin, and when only the best will do, an intensive treatment program will lead to impressive results!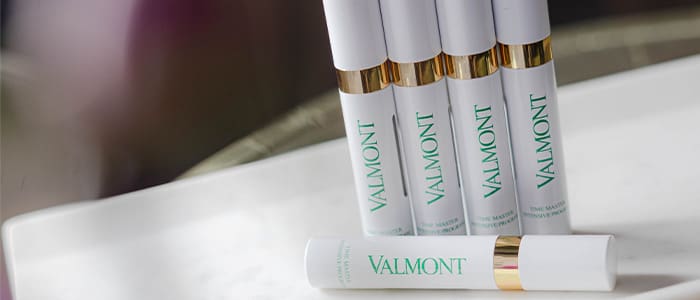 With a high concentration of innovative active ingredients, this intensive 28 day treatment targets all signs of aging, to restore skin's youth, vitality, and radiance.
---
Smoother Skin Starts Here
Get that airbrushed look in real life! Uneven skin texture is luckily quite easy to treat by incorporating a luxe exfoliating treatment into your routine!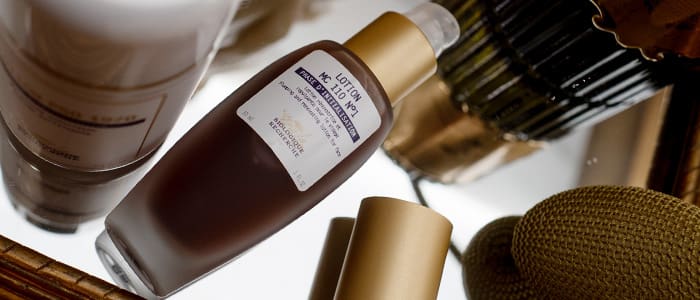 This potent lotion exfoliates and tones, while also helping to smooth and plump fine lines and wrinkles. For those struggling with texture, use in conjunction with your P50 to eliminate irregular texture and promote glowing skin!
Reveal smoother, more radiant skin with this gentle enzymatic mask that removes rough, dull skin and purifies the pores. Mild acids help to refine the texture of the skin while providing lasting hydration to the skin.
---
Your Skincare Should Be Personalized To You!
Looking to refresh your skincare routine this season? Treat yourself to our complimentary phone consultation! Our knowledgeable skincare experts will ask you several questions about your skin and craft you a bespoke skincare routine that caters to your specific skin concerns and goals. Schedule your consultation here!
---
Shop Beauty Aficionado: