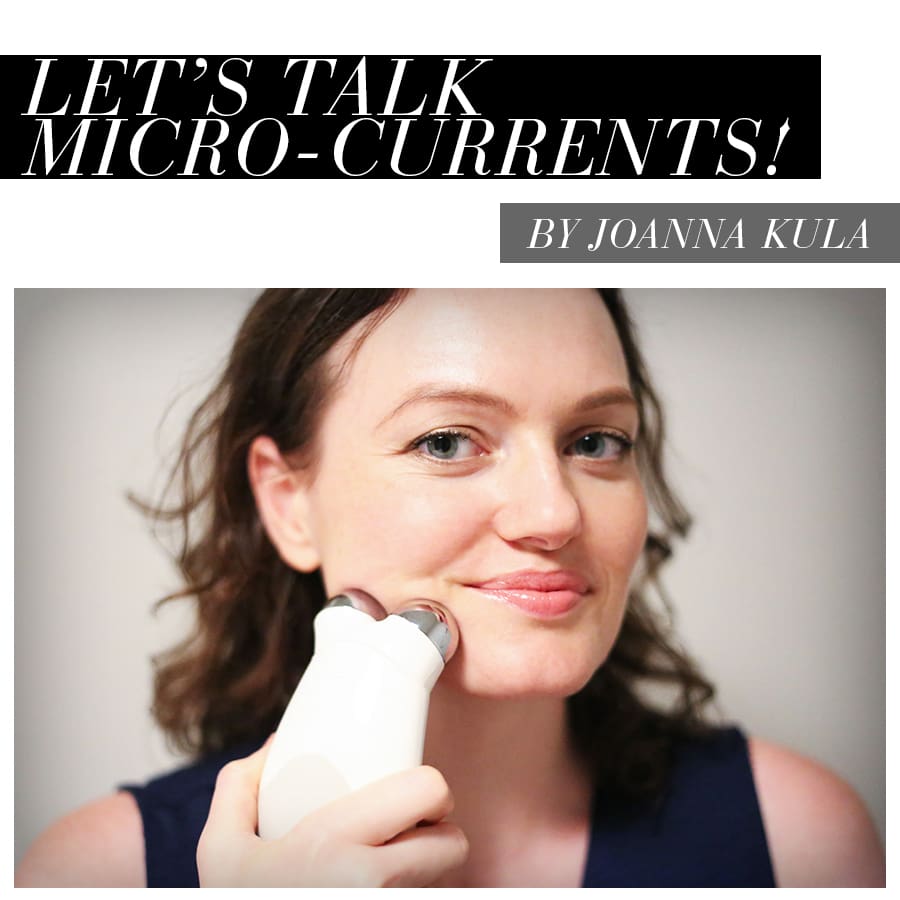 ~
Does your skincare regimen currently include micro-current? If not, then I recommend that it should.
A professional micro-current machine is one of my most used skincare tools, both in the treatment room and at home. My clients are always amazed at the results.
Treating the skin with micro-current is like giving it new energy and life – think extreme yoga for your face. It's a natural way to treat the signs of aging and promote active skin regeneration for truly lasting results, not to mention the immediate lifting effect.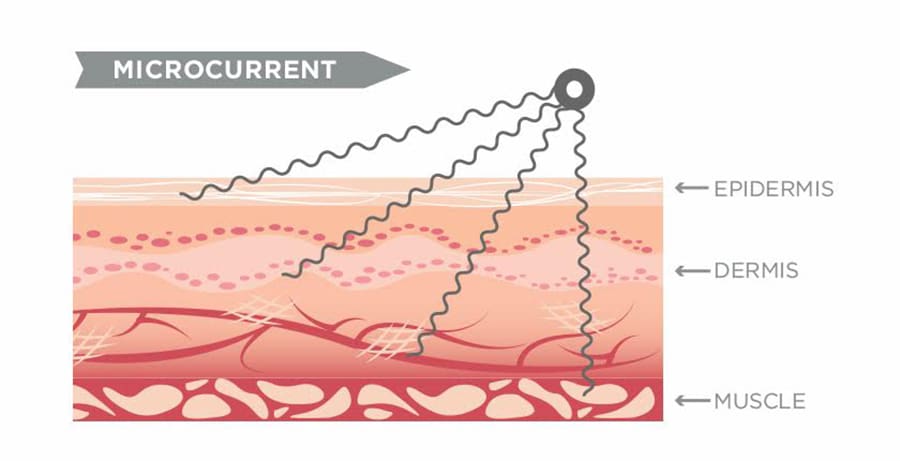 If you've experienced our signature Bio-Lift Facial, you know what I'm talking about.
Luckily, there's a way to get the benefits of this technology at home with two of my favorite personal micro-current devices available at Rescue Spa.
Let's start with:
The ReFa CARAT
The cutting-edge technology of the ReFa CARAT beauty roller uses a built-in solar panel to generate a mild electric current that's similar to what our body produces naturally. Its platinum-coated design and the smooth gliding motion is a testament to fine Japanese craftsmanship and quality.
The award-winning ReFa CARAT is available in different sizes to fit the face, body and delicate eye area. My clients love the ReFa CARAT S. It's the brand's smallest device and fits perfectly around eyes, lips and between the brows.
How to use the ReFa CARAT?
You have the option to use the device as is, over makeup, or with your favorite serums. Simply roll the device back and forth, following the direction of the muscle and allow the gentle current to work its magic. You'll notice an immediate glow from increased circulation and drainage of lymphatic fluids.
Try it with a hyaluronic-acid based serum for maximum hydration and plumping such as Valmont Moisturizing Booster or Biologique Recherche Serum Yall-O2.
Another great advantage of the ReFa CARAT is its portability, making it a perfect little companion on your travels. You can even keep one at your desk for a quick and easy "lunchtime lift." And since it captures solar or artificial light, it'll never lose its charge. (ReFa CARAT is available for purchase in spa or by telephone at 215-772-2766 extension #3.)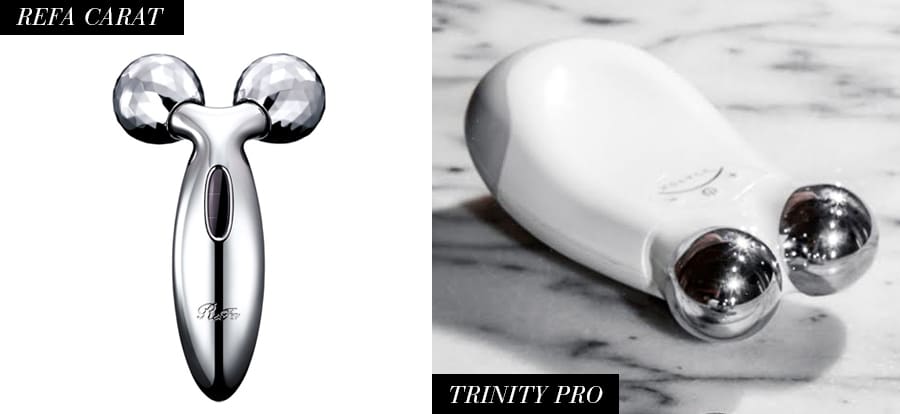 Next up:
The NuFace Trinity Pro Facial Trainer
You've probably seen the NuFace device before, but this Pro version is as close to professional strength micro-current as you can get at home, and it requires only five minutes a day for a full facial workout. The stimulating current works by passively exercising the muscle to lift, tone and tighten, while oxygenating the skin and increasing circulation.
How to use the NuFace Trinity Pro?
The NuFace must be used with a conducting medium such as a gel or water-based serum.
STEP 1: Apply your gel. I recommend the NuFace 24K Gold Primer. It contains gold particles with either a brightening or firming complex to boost skin's overall radiance and elasticity.
Tip: For sensitive or acne-prone skin, I'd go with something gentler such us the Santa Maria Novella Aloe Gel Viso Corpo as a substitute. It will calm, soothe and help to reduce inflammation.
STEP 2: Turn on the device and hold it for a few seconds, focusing on individual muscle groups. You'll hear a "beep" when it's time to move to another area.
Tip: Use oxygenating water to re-wet the skin and keep the gel from drying out. I love Biologique Recherche L'Eauxygenante spray for a dose of oxygen and powerful antioxidants.
STEP 3: Remove gel and apply your treatment products.
Although the NuFace is FDA cleared for facial toning, it may also help reduce breakouts due to electric current's natural anti-bacterial properties. I generally see an immediate reduction in redness and swelling when I use it on problem areas.
Almost anyone can benefit from micro-current and while nothing comes close to the results of a professional Bio-Lift facial, a micro-current device such as the NuFace Pro or ReFa CARAT can help you maintain those fabulous results longer.
So schedule a Bio-Lift facial and don't forget to give your skin a regular dose of micro-current at home.
Once you try it, I promise you'll be hooked!
Joanna Kula ~ Esthetician