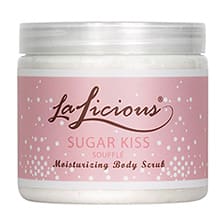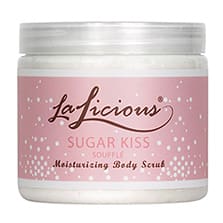 Awaken your senses and give yourself the ultimate home spa experience, leaving your skin silky smooth with a lingering scent that will stay with you long after your shower is over.

LaLicious is a high-end bath and body product collection that was created to moisturize and smooth your skin to perfection! Their famous scrubs, butters, oils and soaps use the most natural ingredients available including soothing and conditioning oils such as almond oil, coconut oil, and vitamin E oil. All LaLicious products are proud to be free of paraben preservatives and also sulfate detergents.
If you are looking for the best body sugar scrub and shea butter body cream on the market you have come to the right place! Lalicious products are designed specifically to give your skin everything it craves and deserves, including vitamins and essential oils! Celebrities like Jessica Alba, Halle Berry, Eva Mendez, Kate Hudson and fashion editors alike cannot seem to get enough of it.