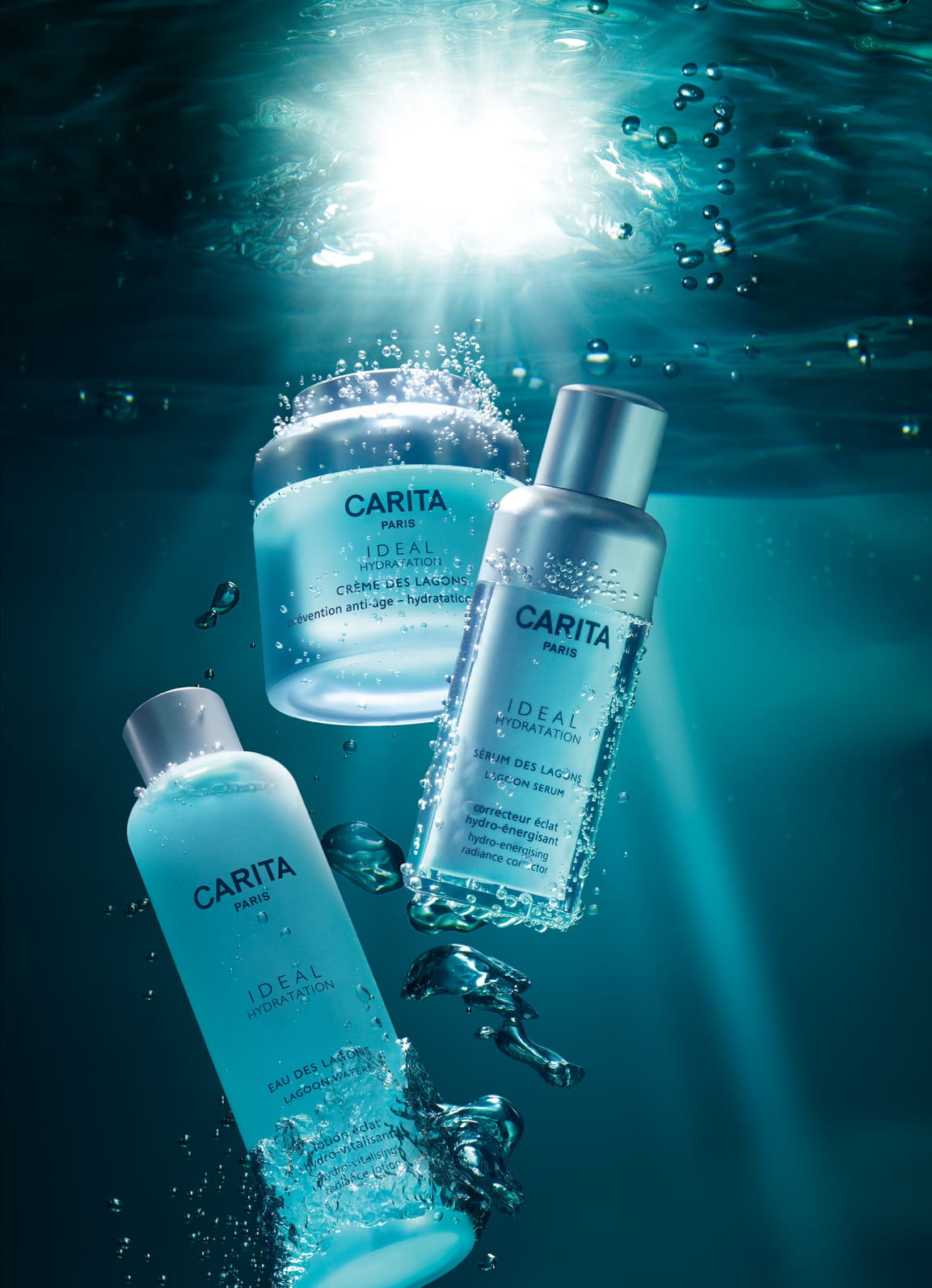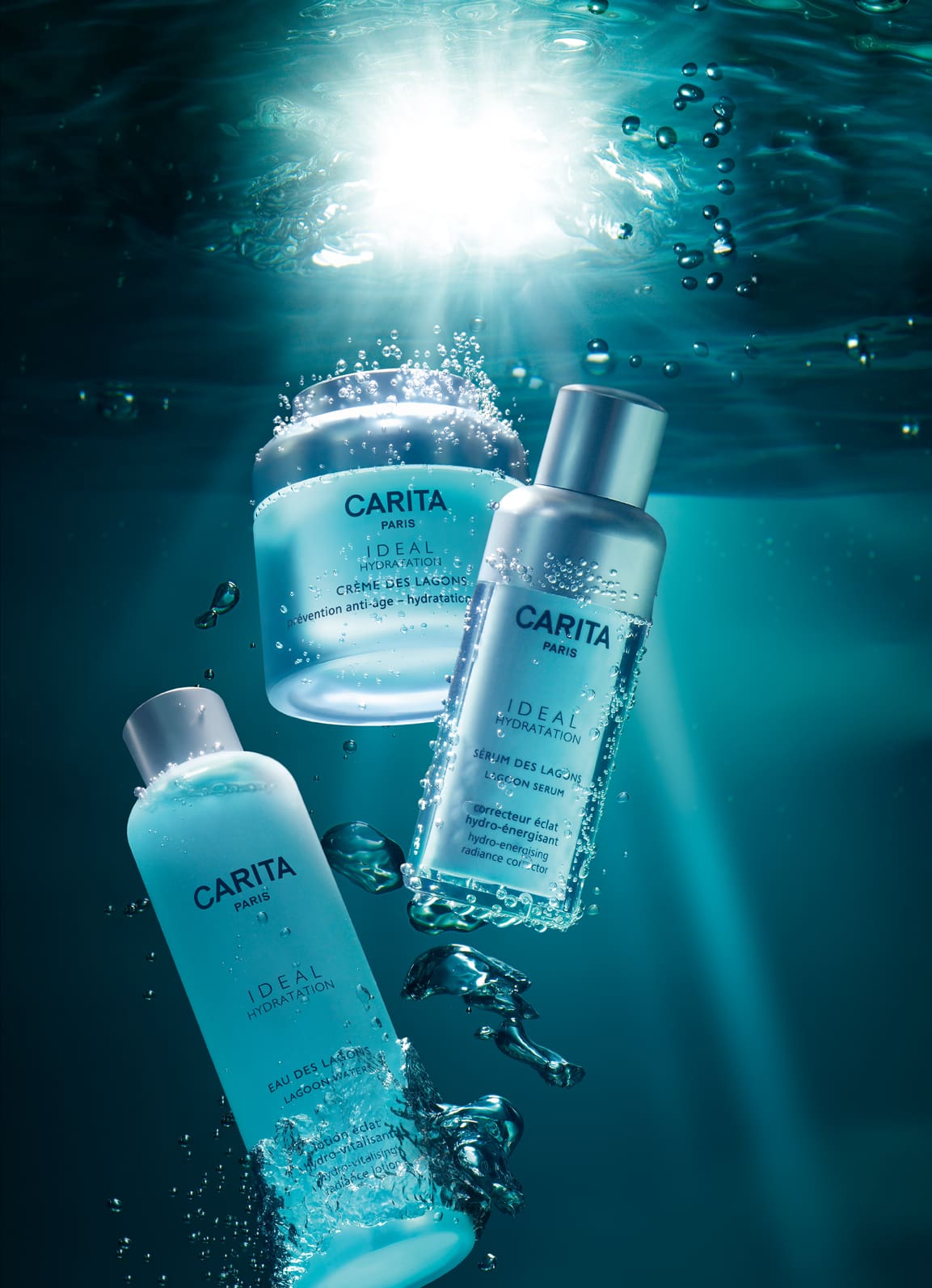 NEW at Rescue Rittenhouse Spa! CARITA's IDEAL HYDRATION collection, designed to restore the skin's natural moisturizing system and delay the appearance and signs of aging.  Featuring Lagoon Cream Rich,   Lagoon Eye Contour,  and  Lagoon Scrub.
Ideal Hydratation features a comprehensive collection of anti-aging products that stimulate and optimize the skin's natural moisturizing mechanisms to boost cellular energy and slow down signs of aging.  Formulated with water from the depths of a lagoon on the Polynesian island of Raiatea, near Bora Bora. Rich in essential minerals and trace elements, lagoon water effectively moisturizes tired and dehydrated skin, infusing it with radiance and vitality. Ideal Hydratation restores the skin's moisture balance by slowing down external water loss and by improving the skin's ability to absorb moisture. Ideal Hydratation will act on five vital elements of hydration for the skin:
1. Immediate hydration
2. Continuous hydration
3. Dynamic hydration
4. Skin vitality
5. Skin resistance
IDEAL HYDRATION INGREDIENTS & BENEFITS:
Lagoon Water – a precious, moisturizing and energizing source, composed of Essential Minerals and Trace Elements.
Aqua-Fix Complex – helps trap water molecules and retain them within the epidermis.
Bio-Hyaluronate: Biotechnological molecule that offers immediate moisturization and helps retain water within the skin.
Natural Sugars: Sugars sourced from vegetal gum and sugar beet that retain water molecules.