"Ultimately, this powerful trilogy of peptide complexes will help keep your skin looking younger for longer."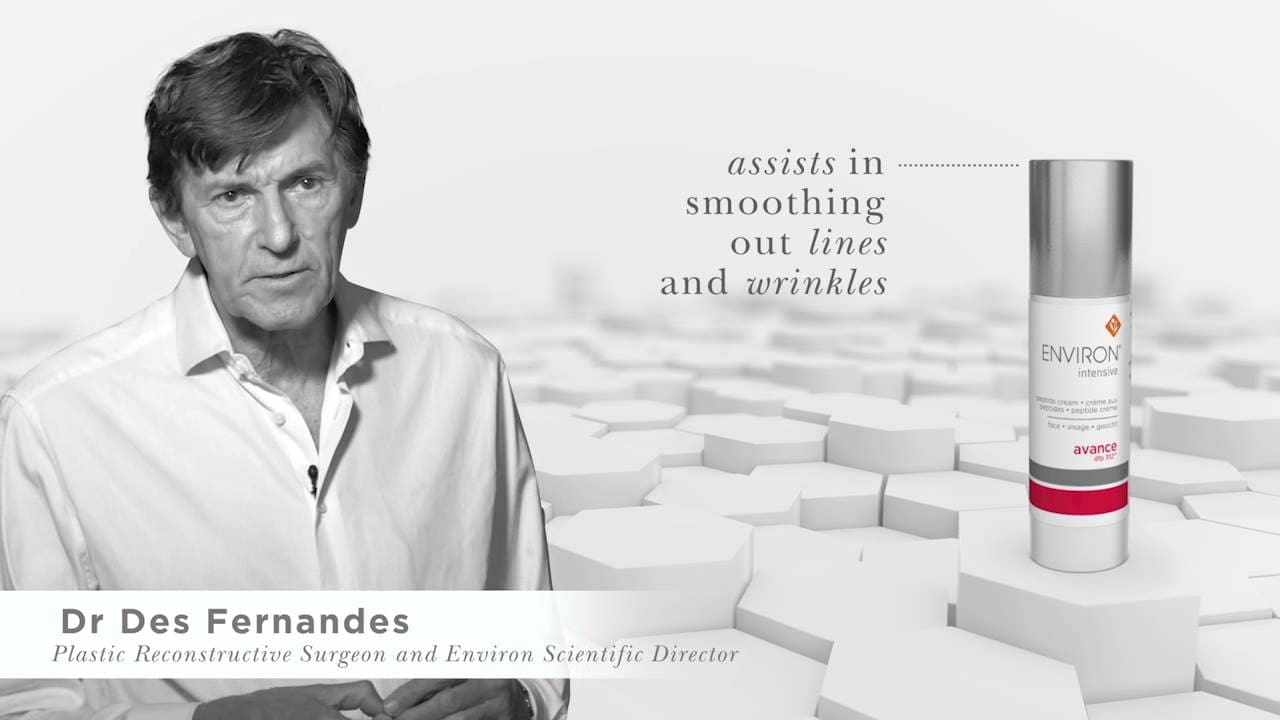 The new Environ Intensive Avance DFP 312 Cream is formulated with a combination of various peptide complexes designed to maintain your skin's youthfulness. Peptides have been identified as essential ingredients for the most advanced anti-ageing skincare preparations. This luxurious multi-functional moisturiser assists not only in improving the overall appearance of your skin,but also leaves your skin feeling moisturised and looking smoother and firmer.
The 3 peptides incorporated into this delicate, easily absorbed cream are Matrixyl® 3000, Trylagen® and Matrixyl® Synthé 6®.
Palmitoyl Tetrapeptide-7 + Palmitoyl Oligopeptide (Matrixyl® 3000) is a combination of five natural amino acids and has been incorporated in this formula for its anti-ageing properties.
Trylagen® is a combination of peptides and proteins proven to restore collagen levels that are characterised by youthful skin.
Hydroxypropyl Cyclodextrin + Palmitoyl Tripeptide-38 (Matrixyl®
Synthé 6®) stimulates six major constituents of the skin matrix and dermal-epidermal junction and assists in smoothing wrinkles and making the skin appear plumper.
Squalane is a plant derived emollient which moisturises and improves the elasticity of the skin. Squalane also lends a satin soft after-feel to the product.
Sodium Hyaluronate (hyaluronic acid) is a mucopolysacharide that exists naturally in all living creatures. It can hold up to 1000 times its own weight in water and assists in hydration of the skin.
Tocopheryl Acetate (vitamin E) helps to quench free radicals, enhancing the effects of the skin's natural sun protectors. It also assists in protecting collagen and making the skin look younger.