"With Beaux-Arts opulence at every turn, the space seemingly transports you to a luxe Parisian beauty boutique without the seven-hour flight."

– Laura Brzyski, Philly Mag
Already Philadelphia's unrivaled beauty destination for luxe services and exclusive skincare, our new location at 1811 Walnut Street is generating renewed interest due to its ability to "ensure a premier experience for guests down to the most minute detail".
"There's high ceilings, splashes of marble, a grand black-metal staircase, a gold chandelier, sophisticated lounge seating, views of Rittenhouse Square. And we can't forget about the 15 treatment rooms for facials, massages and body treatments, the brow room, nail and hair salons, and the entire ground floor brimming with over 120 shoppable brands, including Mieloch's newly launched clean-beauty line Danucera, "
Rescue Spa founder, Danuta Mieloch, set out to create a beautiful, indulgent space for Philadelphians to escape from life's daily stressors to "enjoy bespoke spa and beauty services, and shop exclusive, hand-picked brands." Rescue Spa's Rittenhouse newest addition will be its Relaxation Room, which will be equipped with an infrared sauna and shower to help relieve sore muscles and body aches.
Additionally, the space acts as a brick and mortar counterpart to Rescue Spa's e-Commerce site, giving those who are not local to the spa the ability to shop the entire curated collection of coveted brands and have them promptly shipped to their homes.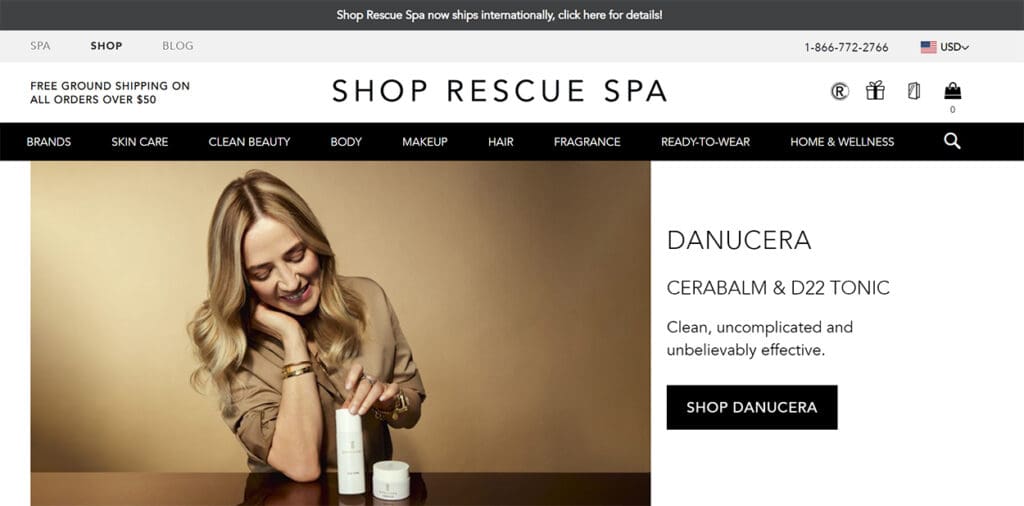 Book your next service at Rescue Spa
Read more at Philly Mag
---
More product recommendations: