By Victoria Shelton, Skincare Expert
Not only are facials a relaxing, self-care habit, but they are an integral part of maintaining healthy skin! Regular facials ensure a luminous and clear complexion, and also allow for a professional to treat any persistent skincare concerns and to create a bespoke at home routine to ensure beautiful skin year round!
For many, after a facial, the skin can be left a little red or dry (some people even experience a little purging!) While these side effects may be surprising, they are completely normal and a part of the post-facial process.
Below, we have compiled a list of the most common post-facial concerns, why they happen and how to speed up the healing process so you can leave each facial with confidence!
What does it mean when your skin is red after a facial?
Skin may appear flushed after a facial, but this is nothing to worry about! Increased circulation, exfoliation and active ingredients can all contribute to slightly red skin. This dissipates after 24 hours, and you are left with glowing, healthy looking skin!
This is a great time to incorporate gentle, anti-inflammatory treatments into your routine. This will help to boost your skin's natural regeneration abilities. Soothing sheet masks make a great addition as they are easy to add, and contain potent active ingredients. After cleansing, apply a sheet mask before the rest of your regular routine. After a facial, the skin is perfectly primed to absorb these ingredients.
This is also a great opportunity to use high tech devices. Red light LEDs are perfect for irritation and redness. Using such a device 2-3x a week will not only minimize post-facial redness, but make for a highly effective anti-aging treatment!
Best Anti-Inflammatory Skincare 2023
MBR MEDICAL BEAUTY RESEARCH
VITAL LIQUID MASK
Visibly replenish and smooth the skin's surface with this barrier repairing mask. This unique treatment mask activates stem cells and skin's own regeneration process, promoting elasticity, long lasting hydration and bounce to the complexion.
An all in one solution for skin health, this device combines facial massage, microcurrent, LED and Infrared light therapy for skin that is noticeably smoother, more radiant and youthful.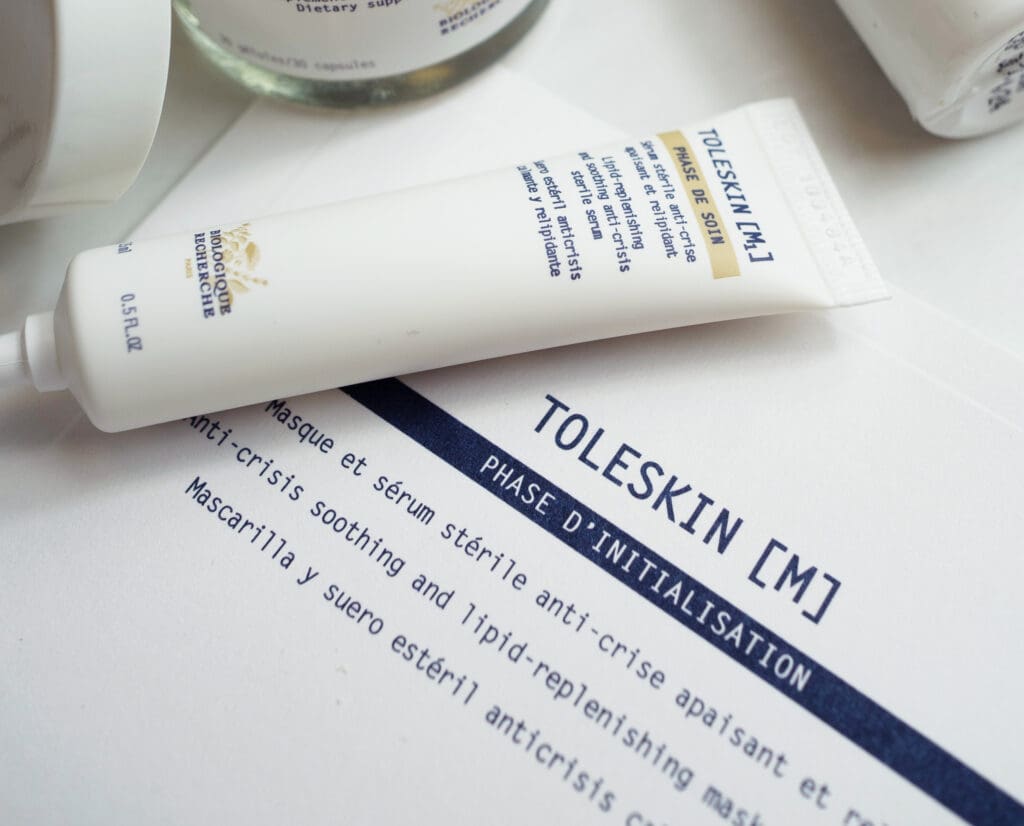 VALMONT
PRIME REGENERA II
This ultra-rich cream is the ultimate solution for extremely dry, flaky skin. By replenishing the skin's natural lipids, this moisturizer deeply hydrates to restore the skin's barrier to rejuvenate and heal the skin's acid mantle.
BIOLOGIQUE RECHERCHE
TOLESKIN (M)
The must-have mask for skin care emergencies. Created to immediately soothe skin's reactivity, Toleskin Mask provides immediate relief. by calming redness and replenishing the skin's moisture barrier.
Skin Peeling After Facials
Exfoliation is a major component after a facial, and may result in minor peeling. By removing dead skin, your products are able to penetrate deeper and skin becomes smoother.
After intensive exfoliation, it is paramount to hydrate the skin to nourish and replenish its protective barrier.
If you are experiencing peeling after your facial, soothing masks and serums are your best friends. Serums are lightweight and highly active, so pick a serum rich in repairitive botanicals to give your skin the boost it needs. Masks are another fantastic supplemental step for post-facial recovery. We especially recommend thicker, reconditioning masks as they are healing and non-exfoliating. Bonus points if you can sleep in it! The skin repairs itself while we sleep, so sleep masks are doubly effective!
Best Healing Skincare 2023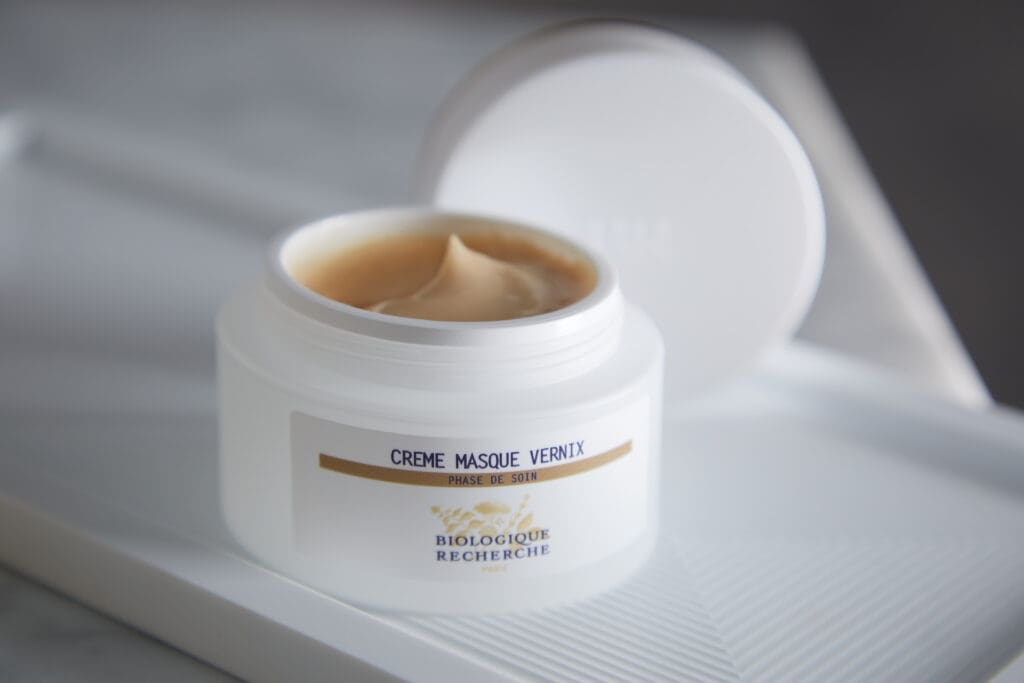 BIOLOGIQUE RECHERCHE
CREME MASQUE VERNIX
Restorative and protective, this cream mask repairs compromised and dry skin with nourishing fatty acids, protein, and antioxidant peptides
FUTURE COSMETICS
BEAUTY DROPS NO. 1
A soothing, water-based serum crafted from natural anti-inflammatory botanicals to soothe redness and rosacea while providing antioxidant protection to the skin.
FORLLE'D
HYALOGY PLATINUM LOTION
An antioxidant rich toner that uses ionized platinum to protect the skin from free radicals, reduce hyperpigmentation and dramatically firm the skin.
It's Normal To Have Some Purging After a Good Facial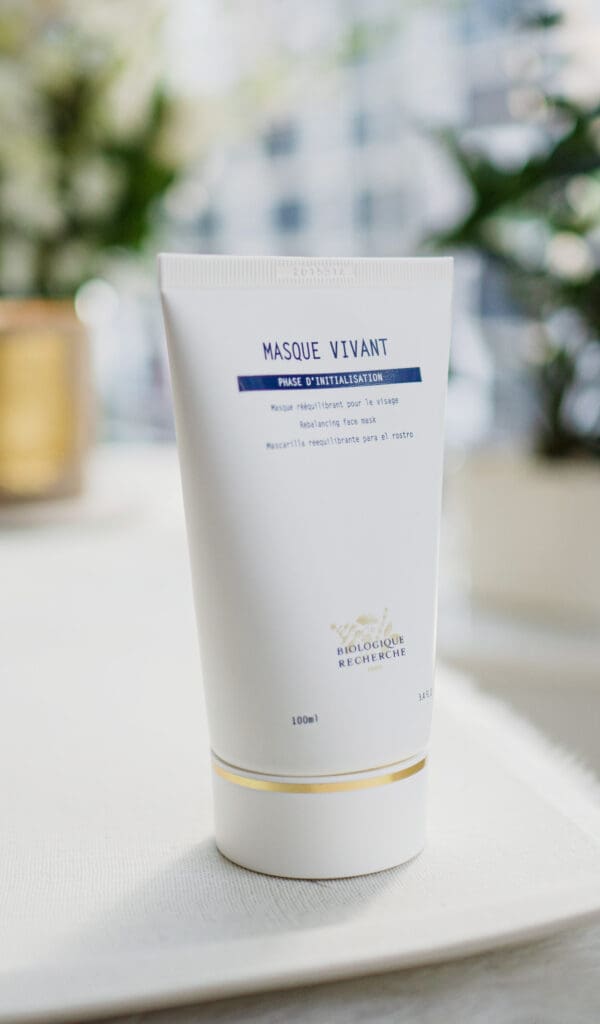 Exfoliation and purifying masks help to bring up any congestion to the surface of the skin, so slight purging can be expected for some. Don't fret! Keep your daily skincare routine going, and once the purge ends, enjoy your perfectly clear complexion!
To speed up the process, it can be beneficial to use a purifying mask 1-3x a week, depending on how congested your skin is. Masks that utilize some type of clay, yeast or other mineral rich ingredients are ideal. For years, we have lauded the transforming effects of Masque Vivant, which continuously earns its place as the best purifying mask!
Best Purifying Mask 2023
BIOLOGIQUE RECHERCHE
MASQUE VIVANT
Packed with live yeast extracts and nourishing Vitamin B, this balancing mask purifies and tones the complexion. This is the purifying mask par excellence!
Maintain With At Home Skincare
While facials are fantastic, what you do at home is equally, if not more so, important. How we treat our skin on the daily is where true improvement happens! To maintain results, make taking care of your skin a non-negotiable priority in your morning and evening routines!
Book your next Rescue Spa facial online here or call us at 866) 772-2766 to schedule!
---
Shop Beauty Aficionado: