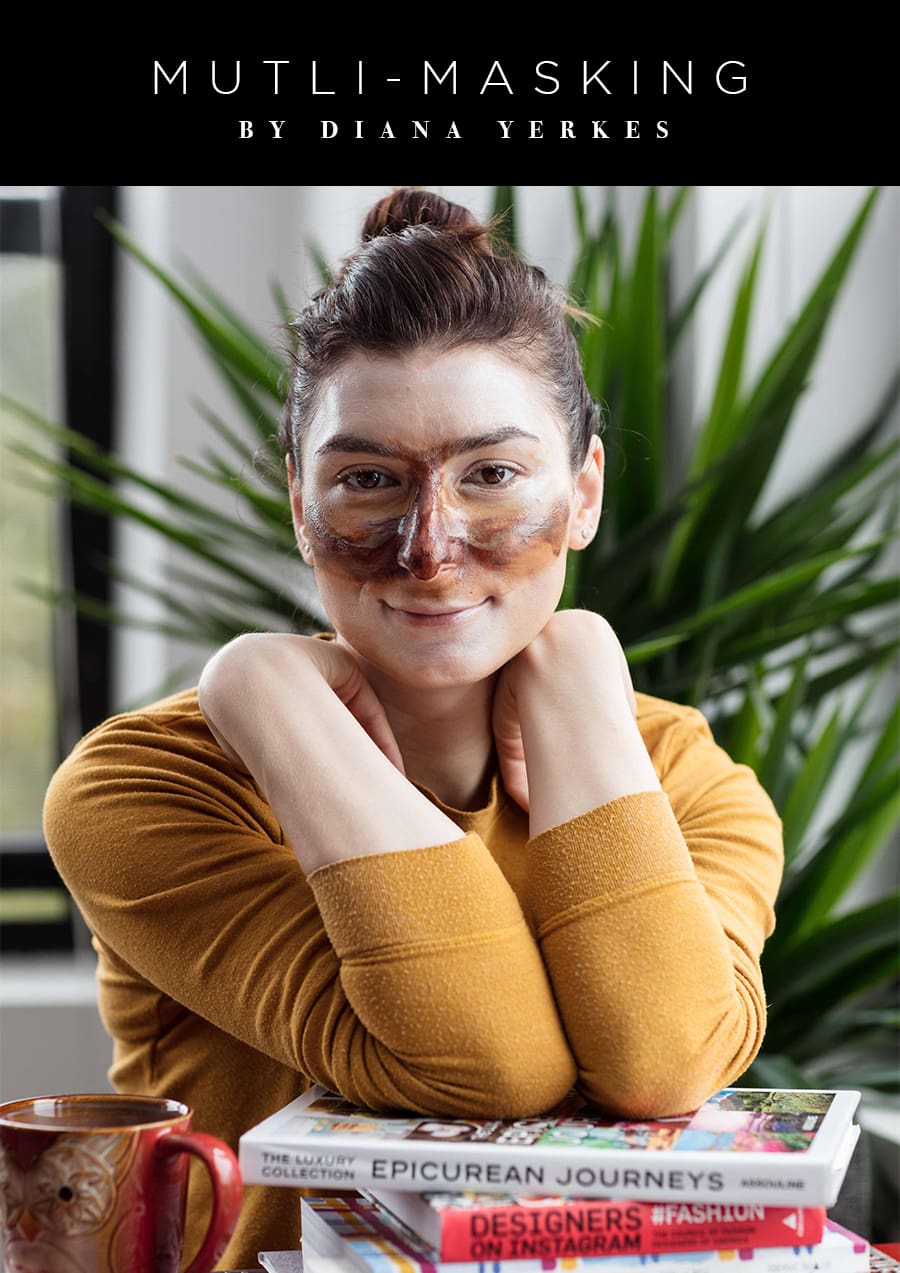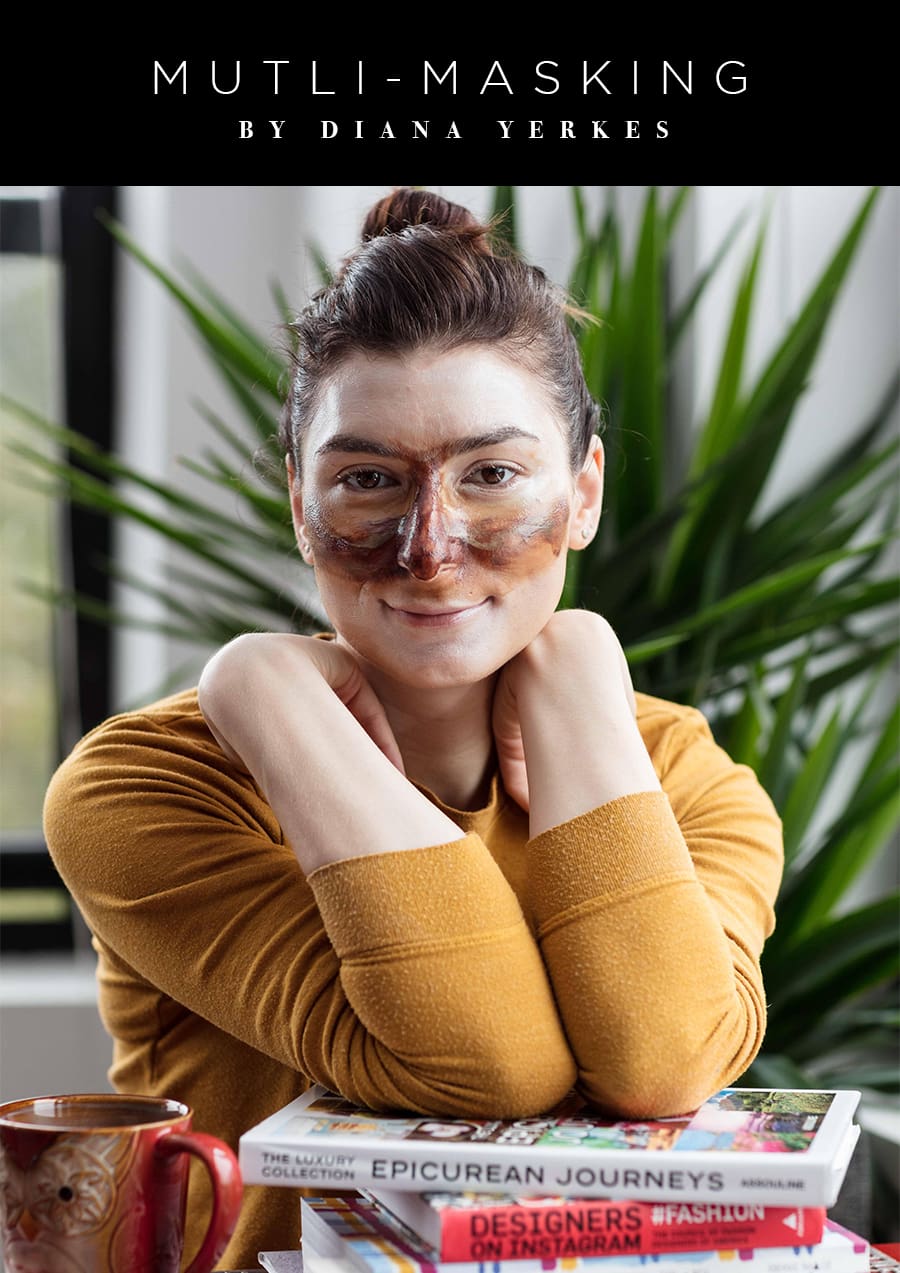 Multi-Masking = Customized Home Facial.
With increasing stress and pollution levels, most people no longer fit into just one basic skin type, making combination skin types more common and the sophistication of treatments more complex. Skin changes with the seasons and, with it, you need to adapt your regimen; simply using one mask to fix it all is not enough. 
Here are some solutions:
Biologique Recherché products have been my go-to for years now and having some of the BR masks in your at-home arsenal will prepare you to tackle whatever your skin has in store for you this season! 
Masque Vivant is beautiful all around. I wrote a separate article on it that you can read here. I like using it in the t-zone for the multi-masking purpose, and it works on all skin types! It contains high concentrations of yeast, cucumber, and witch hazel extracts that give it purifying and balancing properties. 
Masque VIP O2 is magical! Having an oxygenating effect, it is hydrating, radiance revealing and amazing for reducing dullness and fatigue in drier, stressed out skin. I like using it under and around the eyes. The formula is rich in moisturizing botanical ingredients and contains an Oxygenating Complex which stimulates epidermal regeneration and revitalizes the skin. Quick tip: use a pea size of Masque Vernix; apply it on the lips for immediate dryness reduction.
Masque Biomagic is also great for an instant lift! It can be used all over before a night out for its purifying and tightening properties and can also be applied on the chin and forehead during a multi-masking session. It is an energizing face treatment formulated with a subtle combination of mineral and terrestrial ingredients. It leaves the skin glowing, soft and purified.
For the Valmont admirer, Renewing Pack is nothing less than excellent! I save it for the night before special events or as a Sunday quick, pick-me-up treat. It's rebalancing formula gives the skin an instant beauty boost! A Renewing Pack could be used in combination with the Purifying Pack and Clarifying Pack for the multi-masking purposes. Application varies based on your specific skin needs. 
 Having at least three of these masks in your medicine cabinet can give you a customized facial treatment at home any time you crave it!
Remember, everyone's skin is unique! Use masks in the areas needed with a benefit in mind or use all over and your skin will thank you! I hope the multi-masking will become as integrated part of skincare maintenance for you as it did for me.
Your esthetician and masking connoisseur at heart,