What is a toner?
Toners are very light in consistency, giving it a water-like texture. This type of consistency is made up of small molecules that can easily penetrate the skin. Most often, a face toner will balance the skin's pH levels, remove impurities, promote cell turnover and prep the skin. There are a plethora of toner options available, so choosing the right one for your regimen is where you will see the results!
How do you use a toner?
A toner would be the 2nd step in your morning and evening skincare routine. After thoroughly cleansing the skin, you would follow with a toner to prep the skin for the rest of your routine. A toner is best applied to the skin using premium cotton rounds. When using your toner on a cotton pad you want to make sure you are gently patting it into the skin with an upward and outward motion. By doing this technique, it will promote blood flow in the face and lifting of the skin. 

Now for the important part… Finding a toner for your skin and your skin concerns. 
---
Toners for…
Oily/Breakout Prone Skin
Cult favorite, Lotion P50 Original 1970 is truly going to be your skin's BFF when it comes to reducing oiliness and breakouts. This is an acid-based toner, containing Lactic and Salicylic acid which help to exfoliate the skin, balance sebum production and purify! This is the most effective and most commonly used formula of P50. If you are new to Lotion P50, keep in mind that it takes 4-6 weeks for your skin to adjust to the product. Purging in the first 1-6 weeks is completely normal, part of balancing the skin is bringing impurities out. 
*We recommend Lotion P50 while pregnant or nursing.
Related Article: Your Guide to Biologique Recherche Lotion P50
Dry Skin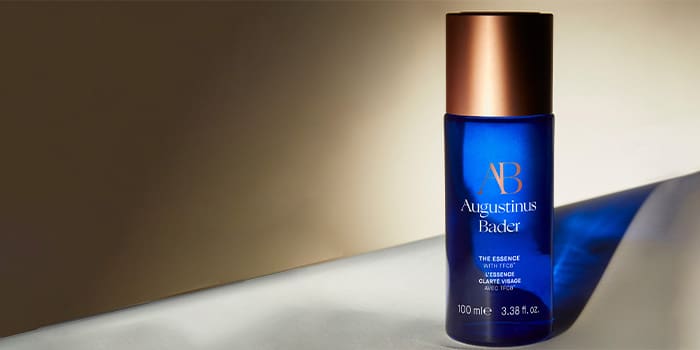 With dry skin especially, ensuring that you are not over-exfoliating with your toner is key to keeping a healthy skin barrier. Augustinus Bader came out with a 3-in-1 formula that acts as a gentle exfoliant, purifying toner and a hydrating essence. The Essence is fast-acting and can be applied with a cotton pad or with hands, leaving behind a radiant and revitalized complexion. 
Sensitive Skin
With sensitive skin it can be hard to find a chemical exfoliant that does not cause irritation to the skin. D22 Tonic is the ideal choice for those with sensitive or reactive skin. The two main ingredients being birch water and grape flower extract soothe inflammation, reduce redness and protect the skin. D22's potent formula is packed with all natural acids, minerals, enzymes and vitamins giving you smoother, softer and nourished skin. This is a must-have-prep step in everyone's routine! 
Pigmentation
Spent too much time in the sun this summer? One of the best products you can have in your routine to fade hyperpigmentation is a chemical exfoliant. Lotion PIGM 400 is specifically for dull complexions with hyperpigmented marks. Its gentle make-up of niacinamide, lactic acid and wasabi extract promote a unified complexion. This formula enhances epidermal renewal and regulates melanin synthesis while protecting the skin.
*Pro-tip: Pair with Serum PIGM 400 for double the glow!
Texture
Uneven skin texture is often a result of built up dead skin cells on the surface of the skin, causing the skin to feel bumpy and even appear dull. Regular exfoliation is key when it comes to smoothing the skin. The LumiPeel from Valmont is suitable for all skin types, particularly recommended for uneven complexions, combination or oily skin. It works to refine the skin's surface and reduce imperfections for a smoother, glowing complexion.
Firming
The Hydrating & Lifting Toner does exactly what the name suggests. This unique and effective toner relaxes the micro muscles, reduces and prevents expression lines and regulates the skin's moisture content. Try cleansing with the Enzyme Cleansing Booster and follow with this toner for exceptional results.
If you're just starting out, following a cleanse-tone-moisturize technique is going to be the most effective way to develop a routine. Making sure you are choosing the right toner for you will make all the difference and will ensure you are keeping a healthy skin barrier (no over exfoliating here!). You can always reach out to our beauty advisors in choosing the best fit by scheduling a complimentary consultation here.
---
Shop Beauty Aficionado: