By Landen Tennenbaum, Skincare Expert
When we hear the word massage we most often think of a body massage, where they manipulate the muscles to improve circulation, flush out toxins and promote relaxation. Did you know that just like our bodies, facial muscles can benefit from the same type of manipulation? Incorporating facial massage into your daily self-care routine is an easy and of course a relaxing way to reap those same benefits.
What is a facial massage?
Facial massages have been a hot topic in the skincare and beauty world! It can be done using manual hand techniques or with physical tools, such as a gua sha or microcurrent device. Different techniques can be used to target different goals such as minimizing puffiness or reducing fine lines and winkles. Facial massage is often accompanied by skin care products such as serums, oils or masks to enhance deep penetration into the skin.
How should I do facial massage at home?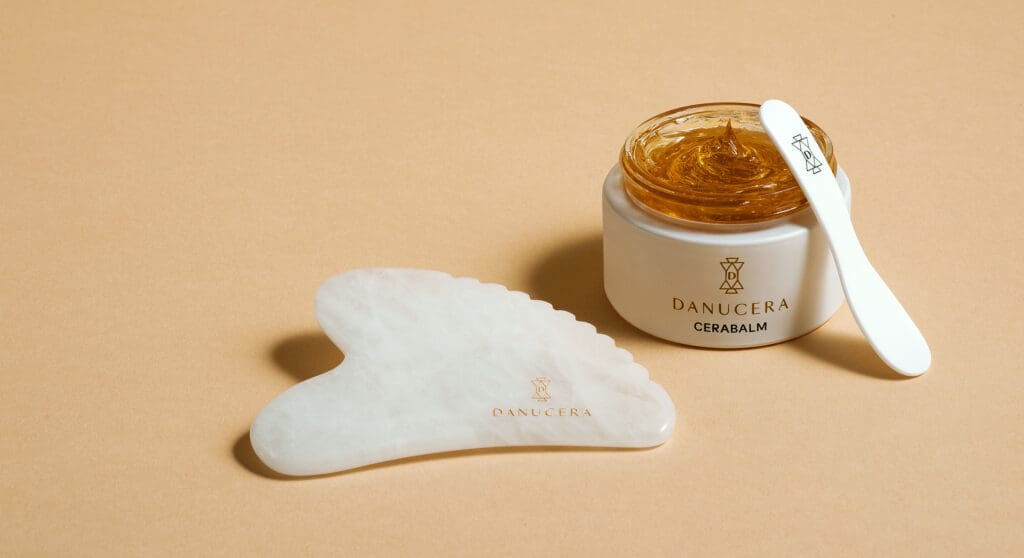 Cerabalm is your answer for fresh, hydrated and radiant skin. This multi-purpose facial balm is ideal for every skin type; working as a cleanser, moisturizer or a mask. When using it as your massage mask: apply a thick layer of Cerabalm to your face and massage it gently with upward strokes with your fingers or a Sculpting Stone.
Prime Renewing Pack is a Rescue Spa favorite if you are looking to achieve that post-facial glow! Rescue Spa founder, Danuta Mieloch, loves using this as a facial massage cream in the morning as a pick-me-up or before a special event for an extra glow.
What are the benefits of face massage?
Increases circulation
Firms and lifts skin
Releases muscle tension
Promotes radiance and youthful skin
While getting facials is a fantastic treat for our skin, what we are doing at home is equally, if not more, important! Incorporating regular facial massages into your daily skincare routine will leave your skin feeling lifted, plump and refreshed in minutes!
Try using the Sculpting Stone for added benefits! Crafted from 100% natural white jade to heal the skin, release toxins and increase mental clarity.
What are the different types of facial massage techniques?
Pressure and release
Tapping and pinching
Acupressure
Sweeping
Danuta Mieloch believes in the power of gentle, intentional touch when it comes to performing facial massage techniques. Facial massage with a little Cerabalm will help to activate the product giving you the maximum benefit. This clean beauty multi-purpose balm will hydrate, smooth and leave you with a radiant glow. Always remembering to go upwards and outwards when manipulating the skin. If you notice your skin starting to turn pink, don't panic! This means you are increasing the blood circulation in your face which will leave you with radiant and youthful skin. 
If you are looking for a more high-tech facial massage tool, the TheraFace Pro will provide a relaxing facial massage plus all the facial treatments you love! Reduce tension and relax facial muscles using the percussive attachment or firm and tighten the skin using the microcurrent ring.
---
Shop Beauty Aficionado: