By Victoria Shelton, Skincare Expert
With its connotations of renewal and with warmer weather on the horizon, spring is the perfect time to create a new skincare routine for your body! Treat yourself to a full body reset with products designed to nourish, firm and revitalize the often overlooked skin below the neck.
How to fix dry body skin
The most common concern for many is dry skin, and luckily this is incredibly easy to remedy! Skin that lacks moisture is more prone to wrinkles and can look dull and lax, which is why it is so important to invest in a quality body cream. Our go to is the incredibly rich Creme Dermo-RL Corps from the French skincare line Biologique Recherche. This decadent body cream is formulated with lipid restoring natural oils and botanicals for buttery smooth skin. Pro-tip: Be sure to apply moisturizer after the shower while the skin is damp to best absorb. Also, be sure to apply after shaving, when the skin is most prone to dryness and irritation.
Firming
If you are looking to tone the appearance your skin and boost its elasticity, a firming body cream is a great place to start. The body treatments help to stimulate collagen synthesis to streamline the contours of the body while plumping the skin. German cosmeceutical line MBR Medical Beauty Research is well known for their impressive body products. Their Cell-Power Firming Body Lotion combines shea butter and Abyssinian oil with cutting-edge patented formulas.
Incorporting massage into the application routine will not only help these products absord better, but will also aid in lymphatic drainage for a more svelte appearance. Couple your favorite body treatment with the Body Glove from Biologique Recherche for more effective results.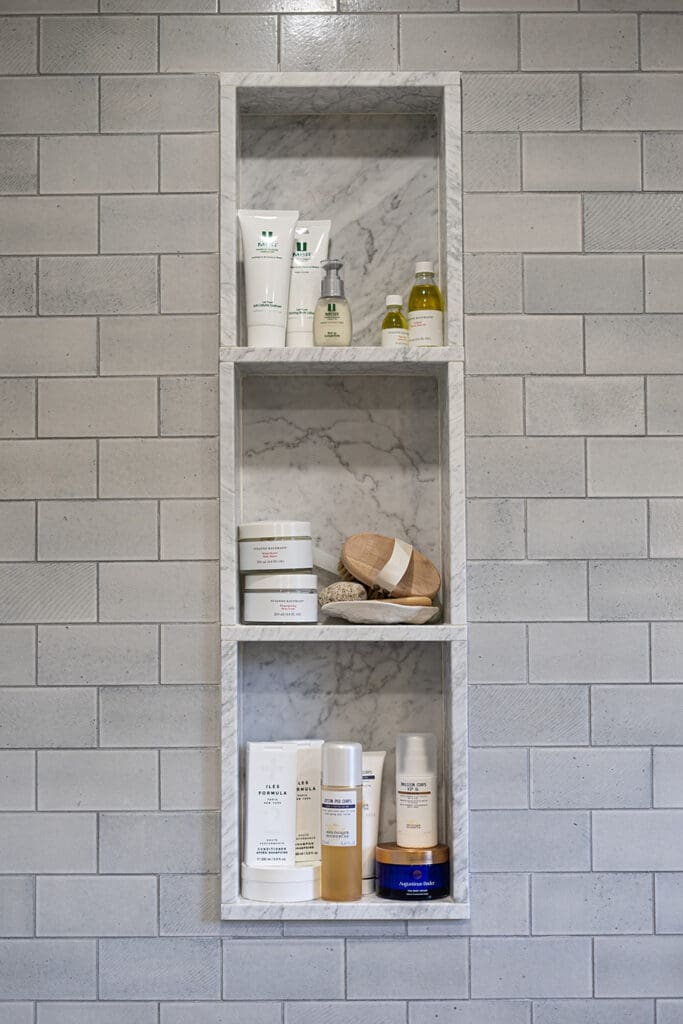 Body Scrub
Even after winter has ended, dry flaky skin can still persist. While you may have a deeply hydrating body butter, if you are applying it to dead skin, you are wasting the product! Incorporate an exfoliating body scrub into your repertoire for unbelievably silky smooth skin. A beauty editor favorite, the Cell-Power Lipo Peel combines rich herbal lipids, melting jojoba pearls and carefully selected sugar and salt crystals to refine the skin's texture, leaving it smooth and ready to absorb consecutive treatments.
Sunscreen
Often overlooked, sunscreen is the VIP of any skincare routine. SPF protects our skin from harmful UVA/UVB rays to prevent sunburn, pigmentation and wrinkles. Proper sun protection is also your skin's first defense against skin cancer. Elta MD sunscreen is adored by estheticians, dermatologists and clients for its efficacy and wide range of options to ensure there is an SPF suitable regardless of concern or lifestyle. For those with an active lifestyle (or beach goers!), the UV Active Broad Spectrum SPF 50+ is water and sweat resistant for up to 80 minutes! For those looking to encourage a sun-kissed glow, the Adaptasun Silky Mist is chock full of nourishing emollients and helps to encourage an even, long-lasting tan!
---
Shop Beauty Aficionado: