By Victoria Shelton, Skincare Expert
With so many products to choose from, it can feel overwhelming when looking to create a skincare routine. Incorporating Vitamin C is a great place to start as it targets several very common skincare concerns, and comes in a myriad of different formulas, so you're guaranteed to find a product that works with your skin type!
Protect your Skin
Skincare with Vitamin C protects the skin from free radical damage, which is one of the leading causes of signs of aging in the skin. Free radicals are unstable atoms that can damage skin cells by breaking down our collagen. Vital antioxidants, like Vitamin C, bind to free radicals, which prevent them from attaching to healthy skin cells and causing damage to them. When it comes to taking care of your skin, prevention is always key!
Fade Hyperpigmentation
Hyperpigmentation is one of the most common skincare concerns and one that can take dedicated time and effort to rectify. Amongst its numerous benefits, Vitamin C skincare can be a fantastic tool to fade and prevent unwanted pigmentation. Vitamin C helps to prevent the formation of excess melanin by inhibiting the activity of the enzyme tyrosinase which is essential for the formation of pigmentation.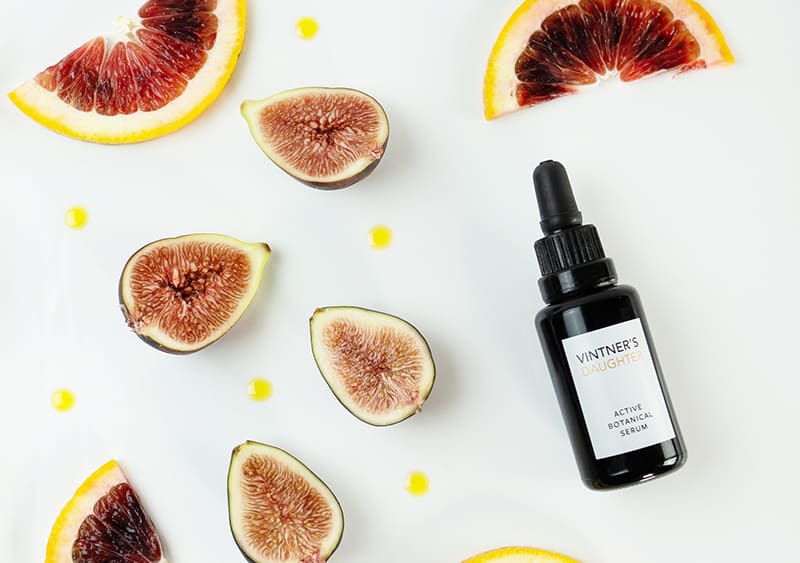 Incorporate a daily Vitamin C Serum into your routine to fade any pesky dark spots, and reveal a bright and luminous complexion. Our go-to is the IS Clinical Pro-Heal Serum Advance+. This formula is restorative and reparative, and improves the appearance of compromised, blemish prone and aging skin with a potent blend of Vitamin C and olive leaf extract. Another great option is Vintner's Daughter Active Botanical Serum. Formulated with 22 of the world's most nutrient-rich botanicals, it's an amazing choice to combat wrinkles and sun damage. Made with the powerful ingredient of Urtica Dioica Leaf containing Vitamin A and C. The serum also incorporates Citrus Limon Peel and Bergamia Peel Oil which work to inhibit melanin synthesis along with other effective 100% natural ingredients to revitalize and brighten skin at every age!
Don't forget to apply (and reapply every two hours!) your favorite SPF to prevent sun damage and future hyperpigmentation!
Boost Collagen Production
Collagen is what gives our complexion that coveted plumpness and elasticity. As we age, our natural collagen decreases, which can lead to skin that looks and feels lax and dehydrated. To combat this, a collagen replenishing treatment, such as those rich in Vitamin C, can help restore your skin's bounce.
For all the benefits of Vitamin C, with extra special attention paid to anti-aging, the Environ Youth Essentia C-Quence serum is ideal. Containing high concentrations of vitamin A, C and E, this serum helps to combat the visible signs of aging. These essential antioxidants increase production of collagen and elastin, restoring tone, texture and radiance to the skin.
If you have any questions or need any assistance in finding the best Vitamin C for you, please reach out to us at shop@rescuespa.com and one of our knowledgeable experts will happily assist you!
---
Shop Beauty Aficionado: