By Victoria Shelton, Skincare Expert
Vitamins and minerals are integral to maintaining beautiful skin. By providing the skin with the essential nutrients it needs, these ingredients target a myriad of skincare concerns to ensure your complexion remains resilient, radiant and youthful!
Vitamin B treats signs of aging
Vitamin B helps to improve the look of enlarged pores, fine lines and dullness.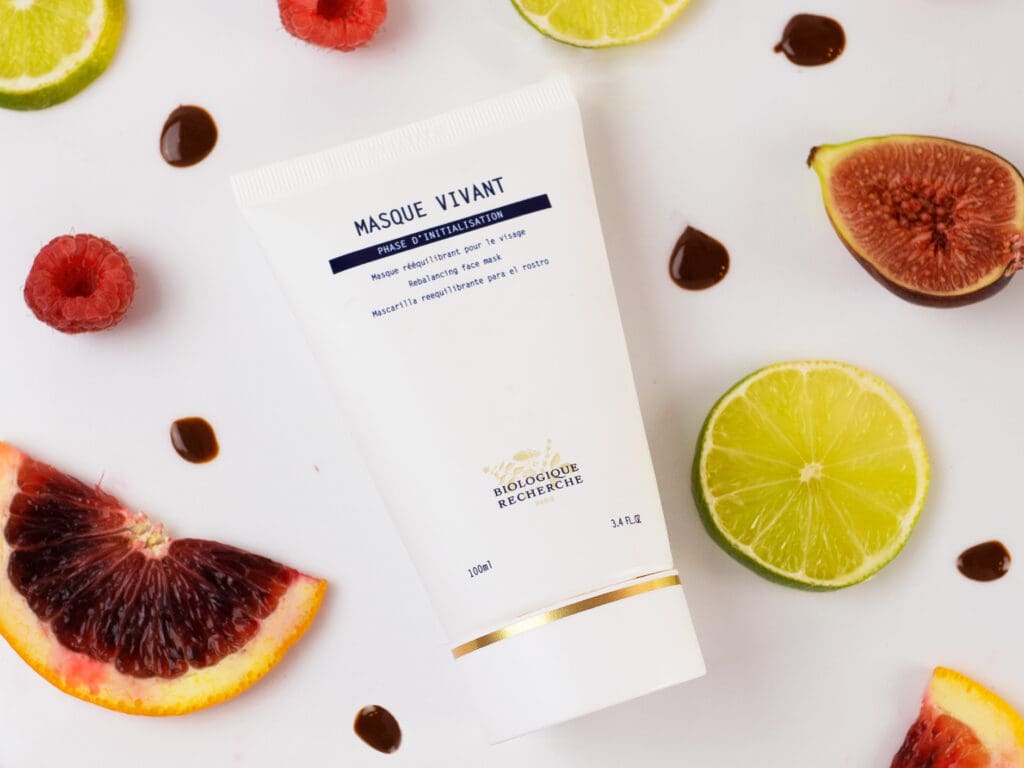 An often overlooked vitamin in the world of skincare, Vitamin B is an excellent choice for those looking to diminish pore size, brighten the complexion or soften fine lines. Masque Vivant, the distinctive yeast based mask from Biologique Recherche, is an easy product to add into any routine, and immensely versatile as it targets all of the prior concerns. Known as the balancing mask par excellence, Vivant is packed with live yeast extracts and nourishing Vitamin B, to purify, tone and refresh the complexion.
Vitamin A reduces fine lines
The gold standard in anti-aging! Vitamin A helps to reduce the appearance of fine lines and wrinkles by stimulating the skin's natural ability to produce collagen and by increasing cellular turnover.
Retinol in skincare is widely known for helping to prevent acne while minimizing signs of aging. It goes deep into the dermis and boosts our skin's natural production of elastin and collagen while also increasing cellular turnover. The results: skin appears smoother and more firm and a clearer complexion is revealed.
We recommend slowly introducing a retinol to your evening routine 1-3x a week after cleansing to give your skin time to acclimate. Start with a lower concentration of retinol and gradually work your way up to a more potent formula over time. Be sure to seal everything in with a nourishing moisturizer to prevent any flakiness. Environ's Retinol 1 is a fantastic place to start, as this formula contains soothing colostrum to prevent any irritation.
* Retinol is not recommended for those who are pregnant or nursing. Please contact us to find suitable retinol alternatives.
Vitamin C brightness complexion
This vital antioxidant protects the skin from free radical damage, fade hyperpigmentation, and boost collagen production!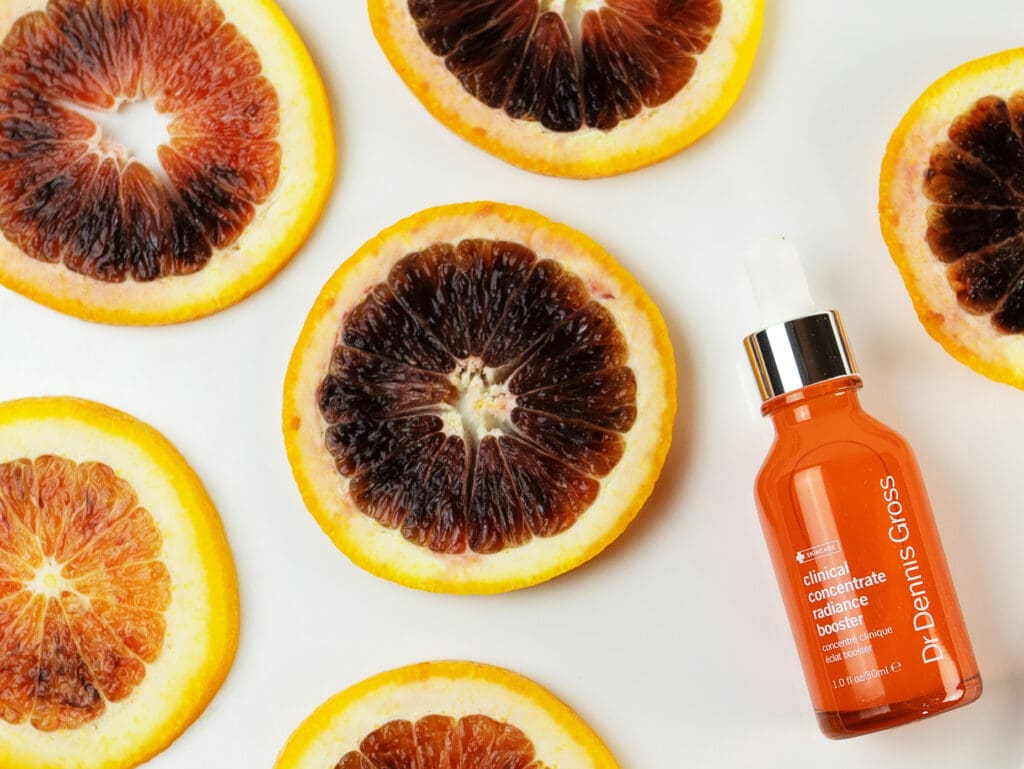 Vitamin C is one of the most commonly used ingredients in skincare, and for good reason! This multi-benefit powerhouse ingredient can be incorporated into nearly any formula and is well tolerated by most skin types. One of the best ways to integrate into your routine is as a serum. Serums contain the highest percentage of active ingredients, making them the hardest workers out of all your products.
For those who need a little extra exfoliation in their routine, the Dr. Dennis Gross Clinical Concentrate Radiance Booster is perfect! This is a professional strength, time released concentration that combines Vitamin C with pyruvic, tartaric, and linoleic acids to instantly transform skin to look more refreshed, luminous and youthful without irritation.
Dry skin types would benefit from the Pro-Heal Serum Advance+ from IS Clinical. This restorative and reparative antioxidant rich serum improves the appearance of compromised, blemish prone and aging skin with a potent blend of Vitamin C and olive leaf extract.
Inflamed and sensitized skin can utilize the Vita Enriched Colostrum Gel to reap the benefits of vitamin C while healing irritated skin. This formula contains vitamin E as well as green tea for full anti-inflammatory benefits.
Omegas 3,6,7 & 9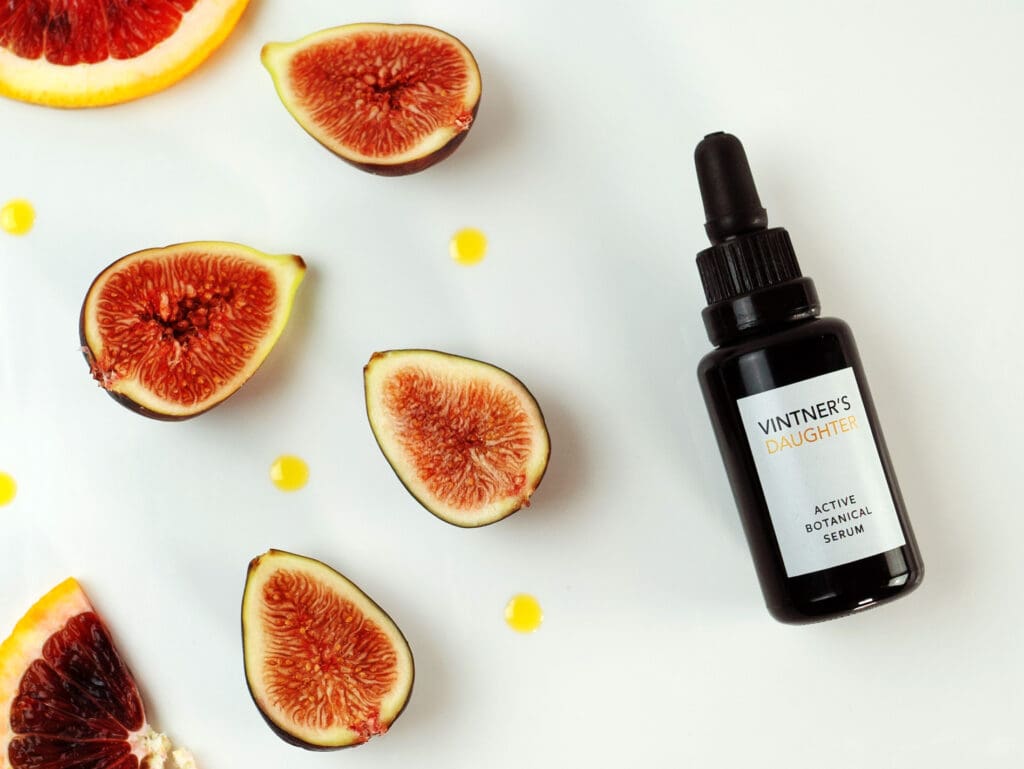 Omega fatty acids can help to regulate oil production, balance, hydrate, prevent breakouts and minimize signs of aging. Vintner's Daughter's Active Botanical Serum is formulated with 22 of the world's most nutrient rich botanicals. This 100% natural face oil deeply hydrates the skin with fatty acids and nourishing omegas 3,6,7 and 9 to revitalize and soothe dry skin, leaving it plump and radiant.
Minerals
While the positive effects of vitamins on the skin are well known, the benefits of minerals in skincare should not be overlooked. The Danucera Cerabalm utilizes a multimineral compound crafted from magnesium, zinc and copper to reduce the appearance of fine lines and wrinkles, improves texture and elasticity and fights acne.
The Works
For the true skincare connoisseur looking for a total skin refresh, only Cocktails D'Actifs Regenerants will do!
Cocktails D'Actifs Regenerants has over 58 active ingredients, including vitamins B, E, C and A. This is Biologique Recherche's most potent serum. By activating epidermal regeneration, this serum reduces and prevents fine lines and wrinkles by stimulating your skin's natural ability to produce collagen and elastin. This 20 day treatment guarantees a more youthful and luminous complexion.
---
Shop Beauty Aficionado: