Summer is wrapping up, but your glow doesn't have to! This curated selection is guaranteed to sustain the luminosity of your complexion even as we enter the colder months.
Your at-home routine is the key to maintaining it! The following products are staples in our treatments for their skin-illuminating qualities — and make the perfect addition to any routine to boost your glow!
The Powerhouse Duo for Glowing Skin
The Cerabalm adds a gorgeous radiance to the face and body, making it the perfect step before a big night out! It is also incredibly easy to incorporate into your routine!
Cerabalm is our multi-purpose facial balm. A DANUCERA favorite and your clean-beauty answer for fresh, hydrated, radiant skin. Sustainably sourced Ideal for every skin type, this incredible balm works as a cleanser, a moisturizer, and a mask! Be sure to follow with the D22 Tonic for impeccably smooth skin that glows from the inside out!
DANUCERA
D22 TONIC
The complexion perfector! This potent formula is packed with natural acids, minerals, enzymes and vitamins, making it a must-have prep-step that works on every skin type to exfoliate, tighten and unclog pores for smooth, glowing skin instantly!
DANUCERA
CERABALM
This clean beauty multi-purpose balm reveals fresh, hydrated skin. Ideal for all skin types, and packed with nourishing minerals and botanicals, skin is left instantly and visibly improved, with a firmer, smoother and more radiant complexion. Cerabalm can be used as a cleanser, mask or moisturizer making it the perfect multi-tasking treatment.
---
Serums for Glass Skin
To maintain a luminous complexion, regardless of the season, incorporating a potent serum is a necessity! Serums contain the highest concentration of active ingredients, making them some of the hardest working products in your routine!
Best Serums to Achieve Glass Skin 2023
BIOLOGIQUE RECHERCHE
SERUM COMPLEXE ROYAL
Formulated with a high concentration of royal jelly, this finishing serum provides intense nourishment and helps to regenerate the skin barrier for a bright, fortified complexion.
BIOLOGIQUE RECHERCHE
OLIGO-PROTEINES MARINES SERUM
A brightening and purifying marine based serum that revitalizes stressed dull skin for a brightened and unified complexion.
---
The Importance of Night Treatments
Wake up to better skin! Our skin's repair mechanisms work hard while we sleep to regenerate the skin. This makes it the perfect time to incorporate skincare products that are infused with regenerating and nourishing active ingredients. Having a consistent evening routine will ensure a healthy, bright complexion every morning!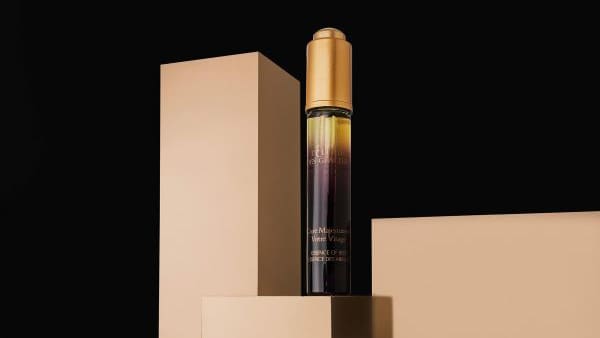 Best Night Treatments 2023
MBR MEDICAL BEAUTY RESEARCH
NIGHT OIL
Wake up to glowing skin with this chlorella and seaweed infused oil! Rich in amino acids, skin is left hydrated and firm with renewed elasticity!
VALMONT
L'ELIXIR DES GLACIERS MASQUE MAJESTUEUX VOTRE VISAGE
This wonderfully nourishing face mask infuses the skin with precious ingredients to reveal revitalized skin of incomparable softness.
If you have any questions, or need any assistance in finding the best routine for you, please reach out to us at shop@rescuespa.com, chat now, or schedule a time, and one of our knowledgeable experts will happily assist you!
---
Shop Beauty Aficionado: