Philadelphia is a city bursting with art, food and color. The second largest city on the East Coast and the fifth most populous city in the country, the birthplace of America is also one of the most walkable cities in the United States. Between the Old City to Center City, there are tons of art galleries and museums to check out, plenty of shopping, and gorgeous buildings best viewed out in the clear. What that means, however, is that visitors might feel a little sore after a day of pounding the pavement. Which is a perfect excuse to check out one of Philly's many raved about day spas! From simple pedis to Swedish massages, facials to make-overs for a special date night, or just a detoxifying and thoroughly relaxing massage for travel-worn and airplane-cramped traveler, there are tons of spas to choose from, particularly in Center City and the Old City.
Save your back and feet at Rescue Spa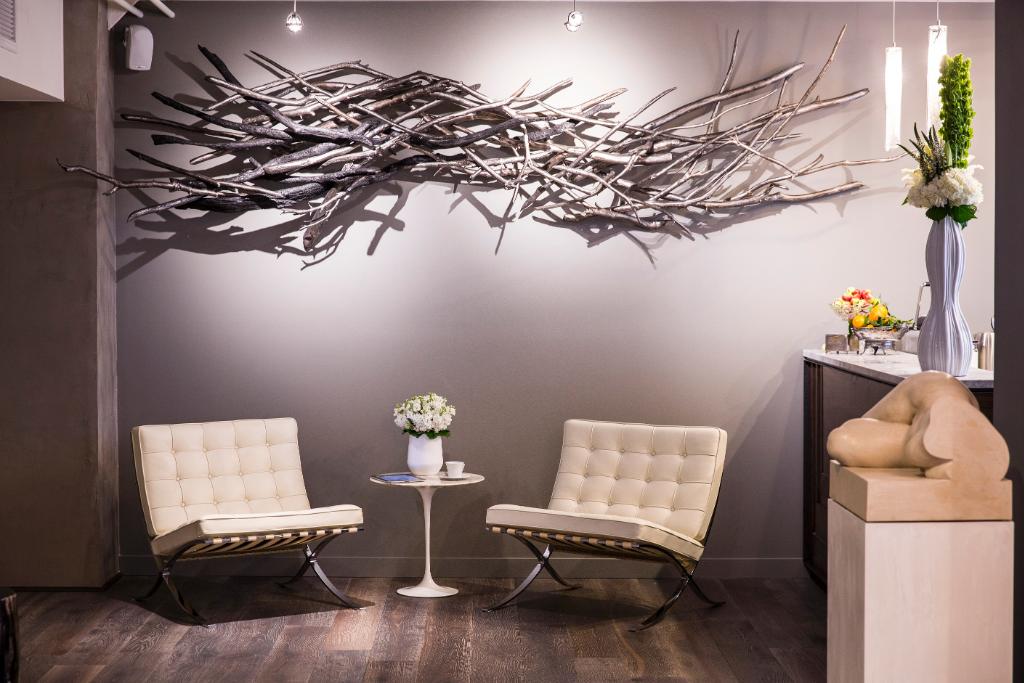 Rescue Spa, Philadelphia, by rescuespa
Amidst the trendy art galleries and retail shopping of Chestnut and Walnut streets is an airy and lofty urban oasis wherein highly qualified aestheticians dole out what regular Philadelphian spa-goers hail as the best facials in the city. The founder and star facialist, Danuta Mieloch, has a pristine resume that spans over 20 years in her native Poland, Paris, and then New York. A "classic rescue facial" session with her and her hand-picked expert staff begins with an in-depth skin analysis and then a totally customized skin treatment using their natural "manual lift" facial massage technique. Beyond the classic, they offer bio-lift facials, microdermabrasion, a "high performance" facial which integrates all of their treatments, back facials, oxygenating facials, and all the other spa offerings like massages, body treatments, hair removal, makeup and laser. A vast number of their clientele are the types who get Rescued regularly, but any trip to Rescue Spa is sure to be a real treat!
Courtesy of Hopper Blog