By Victoria Shelton, Skincare Expert
In celebration of Earth Day, we want to highlight our brands that prioritize clean, natural ingredients and sustainability, while still providing highly effective and luxurious skincare.
Clean beauty that benefits the Earth and your skin!
Many people are looking to make clean beauty swaps in their routine to improve their overall wellness and to make positive changes in the use of the Earth's finite resources.
DANUCERA
Danucera's clean-beauty standards began with Danuta Mieloch's holistic approach to health and wellness. She believes that nature's own nutrients — not lab-based ingredients — are at the heart of great skincare and self-care. Inspired by age-old beauty solutions, as well as the health of our planet and our bodies, DANUCERA™ adheres to clean-beauty standards (free of parabens, phthalates, phenol, silicones, perfumes, and more). Our products are naturally derived, cruelty free, fragrance free, and sourced and packaged sustainably.
One of the most unique components of the line is the fact that DANUCERA products are formulated with Solar Water: water from an untouched, naturally salted water source. Extracted at 1,200 feet on-site and untouched from human-induced pollution, it is called Solar Water because the desalination process it undergoes is powered by solar energy, giving it a carbon footprint of 0!
This unique capsule collection's two star products are the Cerabalm and the D22 Tonic.
Cerabalm is a clean beauty multi-purpose balm reveals fresh, hydrated skin. Ideal for all skin types, and packed with nourishing minerals and botanicals, skin is left instantly and visibly improved, with a firmer, smoother and more radiant complexion. Cerabalm can be used as a cleanser, mask or moisturizer making it the perfect multi-tasking treatment.
Follow with the D22 Tonic to instantly perfect your complexion! This potent formula is packed with natural acids, minerals, enzymes and vitamins, making it a must-have prep-step that works on every skin type to exfoliate, tighten and unclog pores for smooth, glowing skin instantly!
Boost your routine with the Danucera Dual Washcloth for thoroughly cleansed and smooth skin! Made from 100% organic cotton, this luxe washcloth was specially designed for effective double cleansing. The terry side offers gentle exfoliation to remove product residue, while the muslin side buffs the skin to provide a thorough cleanse.
CHANTECAILLE
This clean beauty skincare and makeup line focuses on creating products with high concentrations of pure and soothing botanicals and other plant-based ingredients. Chantecaille is proud to donate a portion of their sales toward environmental philanthropy to help raise awareness for endangered animals.
If you are looking to refresh your spring look, Chantecaille cosmetics are the perfect place to start. Their Wild Meadows Eye Quartet is an elegant, limited edition eyeshadow quad that includes 4 spring shades to create beautiful looks when mixed and matched or when worn solo. To add a pop of color, the Philanthropy Cheek blushes use finely milled pigment for a feather-light texture that blends seamlessly, leaving a gorgeous veil of color. Finally, enhance your natural brows with this peptide-infused gel that combs, fills and sets brows into place while promoting hair growth.
VINTNER'S DAUGHTER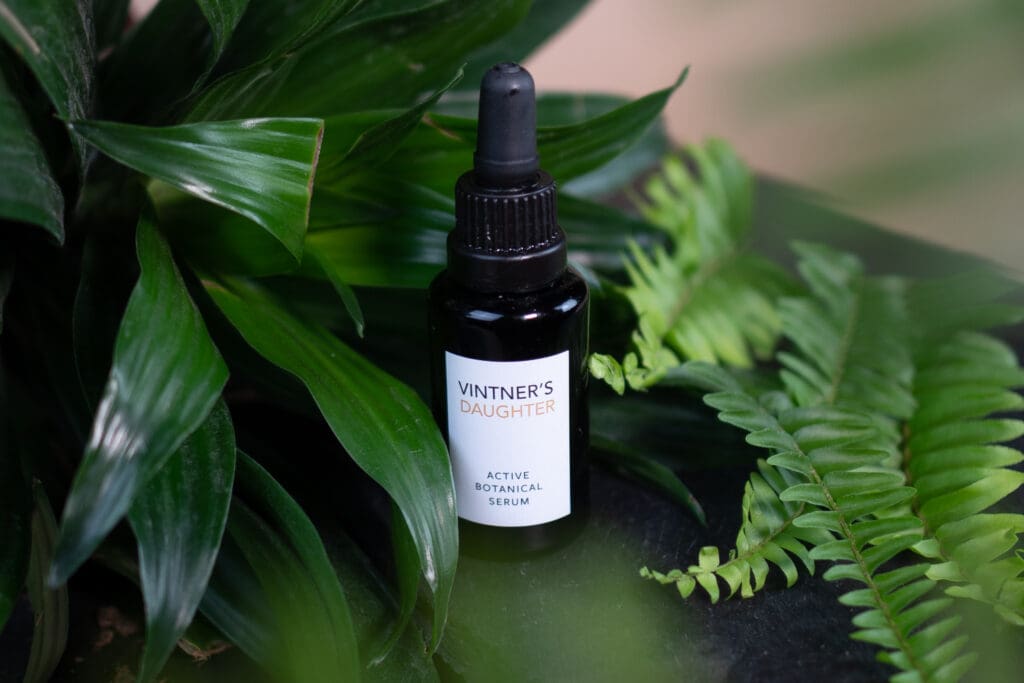 Winning multiple best of beauty awards, Vintner's Daughter uses the highest quality ingredients and both ancient and modern techniques to create all-natural skincare that boosts the skin's ability to regenerate itself. The Active Botanical Serum is formulated with 22 of the world's most nutrient rich botanicals, this 100% natural face oil deeply hydrates the skin with fatty acids and nourishing omegas 3,6,7 and 9 to revitalize and soothe dry skin, leaving it plump and radiant.
2% of every purchase goes toward charitable organizations and non-profits dedicated to protecting, educating and empowering women and children around the world.
***
If you have any questions or need any assistance in finding the best clean beauty products for you, please reach out to us at shop@rescuespa.com and one of our knowledgeable experts will happily assist you!
---
Shop Beauty Aficionado: