By Kate Elliot, Esthetician
It's that time of year again. The temperature drops and our good skin days are out the window. Welcome flaky, tight, red skin. Does that sound all too familiar? Winter skin woes don't have to be inevitable. With some simple tweaks and changes, your skin will be plump and glowy in no time.
Simple Remedies for Winter Skin:
USE A MOISTURIZING CLEANSER
When summer says its final goodbye, those sweaty, sunscreen-filled days go with it too. It's important to put away those harsh cleansers from the summer months and switch to a mild, more hydrating formula. When the temperature goes down, it takes the moisture in the air with it too. It's important not to strip our skin or disrupt the skin's natural protective barrier, especially if you already have drier skin. We want to keep as much moisture in the skin as possible and cleansing can be a crucial component in that process. Stick to cream or low-foaming gel cleansers to ensure your skin is clean, but not stripped.
EXFOLIATE
An often overlooked step I see with many of my clients with dry skin is exfoliation. Many think that because they are dry, exfoliation will only dry them out more. When we exfoliate, we are removing that dead skin buildup from the surface. Once removed, your hydrating products have a lot easier time entering the skin, but the trick is to not overdo it. I recommend using a gentle scrub once a week to buff away buildup and smooth out texture. Make sure to always follow with moisturizer so your skin can soak up every last drop. If your skin is more on the sensitive side during this time of year, try using a gentle toner with lactic acid. This will help balance and add in a little bit of necessary exfoliation.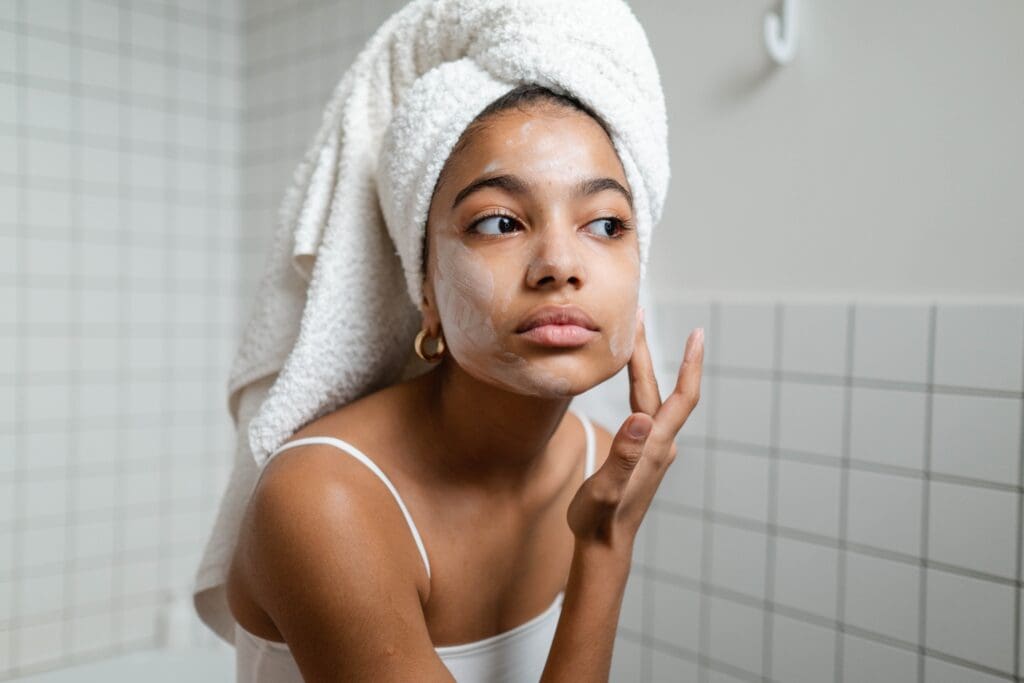 OPT FOR A THICKER CREAM
As the temperature goes down and the thermostat goes up, your skin will need a little extra help keeping the moisture in. Look for creams rather than lotions to keep the skin supple through even the coldest days. If you have very dry skin or know you'll be hitting the ski slopes for the weekend, creams with more emollients or oils are great to ensure minimal moisture loss. And this goes for the lips too. Salves and petroleum-based products will have the most staying power to give your lips the protection they need.
NIGHT-TIME TREATMENTS
When your skin needs a little extra love, adding a night-time treatment will do just the trick. A rich mask at night when your skin is feeling lackluster and tight is a great way to wake up to soft, glowing skin in the middle of the winter, and extra points if you can sleep with it on. Apply an ample amount of your moisturizing mask of choice and leave it on while you catch up on your latest Netflix obsession. Or you can apply a thin layer of an overnight mask on clean skin 30 min before bed and leave it on till the morning. This is one of my favorite things to incorporate into any nighttime routine, especially when many clients are adding retinol back into the mix this time of year. Dry and flaky skin is left softened and plump and ready to take on that cold winter air.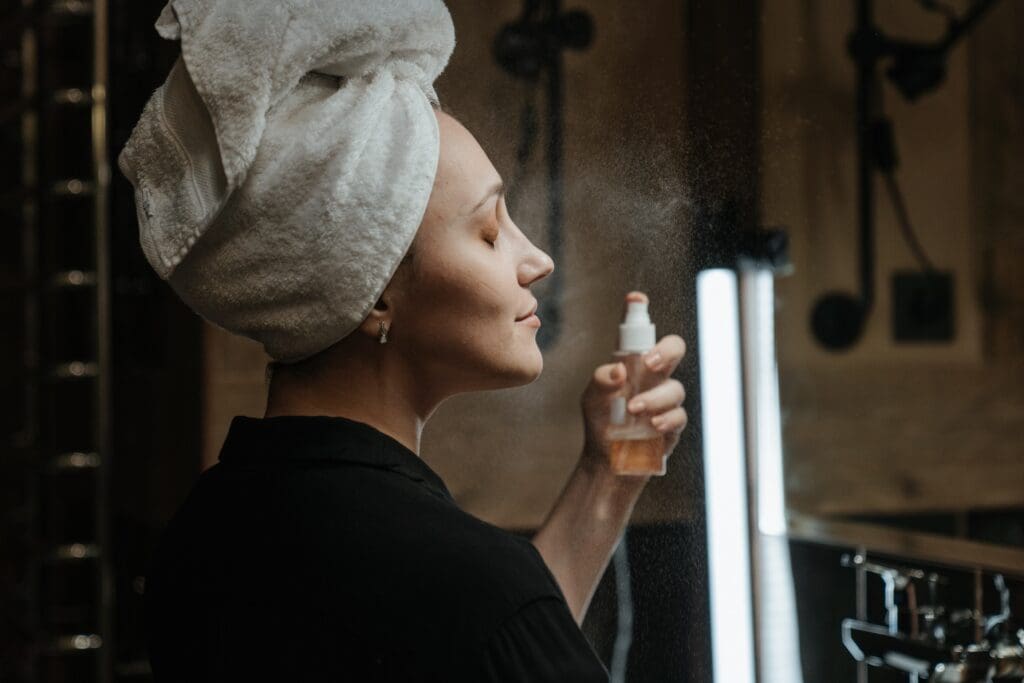 USE A HUMIDIFIER
An indispensable item for any winter skincare routine is a humidifier. Not only are they great for when that winter cough and stuffy nose come around, but they are also great for keeping your skin moist too! During the winter time, the air outside is cold and dry and the constant use of centralized heat will cause moisture in the air and in our skin to evaporate. Humidifiers help prevent that process from happening by adding much-needed moisture back into the air. The perfect environment to keep your skin safe from those winter blues.
Please see Danuta Mieloch Winter Skincare Regimen
---
More product recommendations: