Retinol is considered the gold standard when it comes to skincare. This potent multi-tasker addresses concerns of wrinkles, blemishes, texture and dullness, making it a must have for literally any skin type or concern.
Regardless of the specifics of your skin, there is a suitable retinol out there for you! With summer fading, this is the perfect time to add a retinol into your routine. Within several weeks, you will be wowed by your improved complexion!
What is Retinol?
Retinol is a derivative of Vitamin A which is a key component for skin cell regeneration. It is found in several foods, such as carrots, mangoes and sweet potatoes! While it is important to consume vitamin and antioxidant rich foods, adding in topical retinol into your skincare routine will result in more immediate results.
Which Retinol Should I Use?
There is a misconception that retinol is an incredibly aggressive ingredient that only those with thick and resilient skin types can use. While some prescription grade retinols can be very harsh for some, there is a new generation of highly effective over the counter retinols that still respect the skin barrier!
Best Retinols 2023
For those with mature, dry skin…
IS CLINICAL RETINOL+ EMULSION
A potent blend of retinol, bakuchiol and other powerful botanicals to noticeably reduce the appearance of fine lines and deep wrinkles, while evening skin tone and texture for a smooth and radiant complexion!
For those who wish to gradually increase the strength of their retinol…
ENVIRON RETINOL SERUM
Formulated with high concentrations of Vitamin A and soothing colostrum, this retinol serum promotes smoother, firmer and healthier looking skin.
For those with sensitive, reactive skin…
AUGUSTINUS BADER THE RETINOL SERUM
The ideal retinol for those who struggle with redness or sensitivity. Specially formulated to help plump and lift the skin, this serum is formulated to be super hydrating and cell renewing for a completely regenerated complexion.
The Importance of Hydration
When you start a retinol, it is common for you to experience some mild redness and sometimes skin peeling. This is a normal part of the retinol process. You can minimize these side effects by incorporating nourishing products into your daily routine!
For those with dry skin concerned with signs of aging…
MBR MEDICAL BEAUTY RESEARCH CREAM EXTRAORDINARY
A uniquely intensive moisturizer that stimulates collagen synthesis, providing long term plumpness and hydration, while real gold flakes bring a true radiance to your skin, concealing minor imperfections, wrinkles and shadows.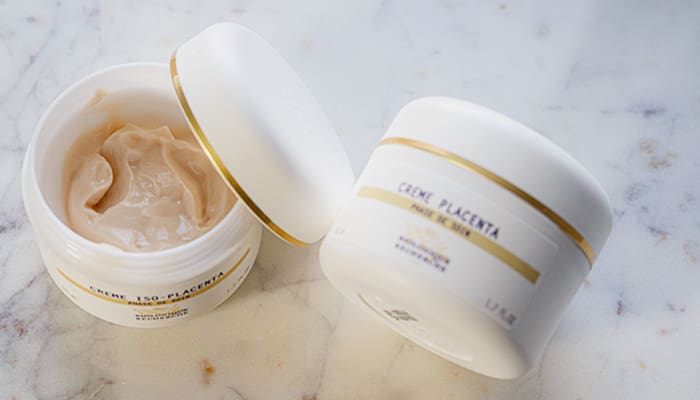 For combination skin types dealing with redness, blemishes and hyperpigmentation…
BIOLOGIQUE RECHERCHE CREME ISO-PLACENTA
Containing Biomimetic Placenta, this moisturizer hydrates and stimulates the skin's natural healing abilities, smoothing stubborn acne scars, reducing redness and healing current blemishes.
For all skin types looking to boost radiance and increase moisture levels…
DANUCERA CERABALM
This clean beauty multi-purpose balm reveals fresh, hydrated skin. Ideal for all skin types, and packed with nourishing minerals and botanicals, skin is left instantly and visibly improved, with a firmer, smoother and more radiant complexion. Cerabalm can be used as a cleanser, mask or moisturizer making it the perfect multi-tasking treatment.
If you have any questions or need any assistance in finding the best routine for you, please reach out to us at shop@rescuespa.com, chat now, or schedule a time, and one of our knowledgeable experts will happily assist you!
---
Shop Beauty Aficionado: